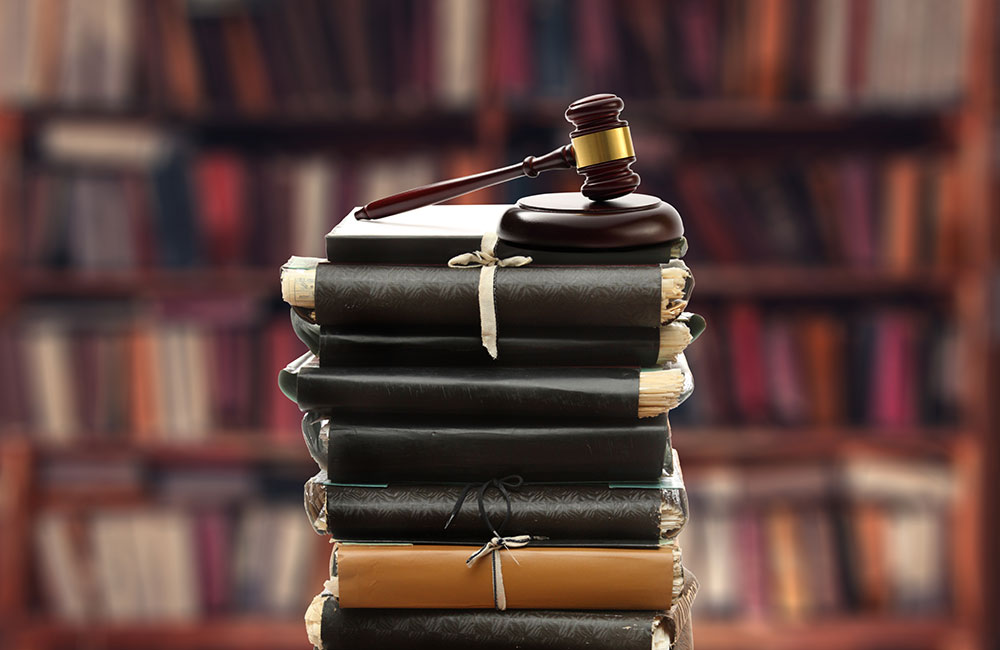 Filing Court Papers
Find out your options for filing court documents.
Filing Court Papers
---
There are four ways to file in Small Claims Court
Once you have completed the paperwork, you need to file your Small Claims Court papers with the court clerk. There are several options for filing court papers.
What are my options for filing court papers?
There are four ways to file court papers at the correct courthouse:
In person
By mail
Online
By fax
How do I file in person?
To file in person, go to the correct courthouse, hand your forms to the court clerk and pay the proper fee(s). You can pay by cash, check, money order, cashiers check or credit card.
How do I file court papers by mail?
To file your forms by mail:
Place the completed forms in an envelope.
Include a check or money order for the amount of the filing fee. Make the check payable to "Los Angeles Superior Court". Include a self-addressed, stamped envelope so the court can mail a copy of your filed forms back to you.
Add postage and mail your paperwork directly to the correct court.
How do I file online?
Filing online is referred to as e-filing. Currently, you can only file the Plaintiff's Claim (SC-100) online.
To file online, do the following:
Log on to Los Angeles County's Superior Court website and have your credit card ready. There is an additional $10 fee to e-file your case.
Follow the instructions on the website.
Once your Plaintiff's Claim is accepted by the court you will receive a confirmation and PDF file of your Plaintiff's Claim. Be sure to print out a copy of your claim for your records.
To serve the Plaintiff's Claim you will need to arrange your own method of service, print two (2) copies of your Plaintiff's Claim for each Defendant. See Serving Court Papers.
How do I file by fax?
You can file all Small Claims Court documents by fax. You will be charged any required filling fee plus an additional $0.75 per page and $4.50 fax-filing fee when documents are fax-filed with the Court. You are required to fax-file the entire document including MC-005 Facsimile Transmission Cover Sheet. If you are filing outside of Los Angeles County be sure to check with that County's Superior Court website to see if the fax-filing option is available.
To fax-file your documents, take the following steps:
Get and fill out a Facsimile Transmission Cover Sheet. You must sign the form (MC-005) and provide a valid credit card number.
On the court form that you are filing you must write "By fax" next to your signature.
Get the correct court's fax number by either calling our Small Claims Court Advisor program or checking the list below.
Fax the transmission sheet with all the pages of the document to be filed, to the correct courthouse.
You will get proof that the court received your fax and a receipt that reflects the charges to your credit card.
The following forms require an original court seal and must be picked up at the courthouse where the forms were fax filed. This includes:
EJ-130 Writ of Execution
DL-30 Certificate of Facts of RE Unsatisfied Judgment
DL-17 Notice of Unsatisfied Judgment of $750 or Less
EJ-001 Abstract of Judgment
SC-107 Subpoena
WG-010/EJ-175 Notice of Hearing on Claim of Exemption
EJ-195 Notice of Renewal of Judgment
EJ-190 Application for and Renewal of Judgment
LOS ANGELES COUNTY SUPERIOR COURTS – Small Claims FAX NUMBERS
Antelope Valley
(562) 753-0443
Chatsworth
(562) 753-0346
Long Beach
(562) 753-0921
Santa Monica
(562) 753-0581
Stanley Mosk
(442) 247-3752
West Covina
(562) 753-0097
Court forms are available at California Courts – Forms. Select "Small Claims" from the pull down menu. Forms are also available at the Court Clerk's office.
County of Los Angeles Department of Consumer and Business Affairs. Last change: April 18, 2018