COVID-19 Emergency Tenant Protections for renters in LA County expired on March 31, 2023, along with the County's declaration of a public health emergency for COVID-19.
We understand that navigating the changes and knowing what protections apply to you can be daunting. So, we've put together this guide below to help you understand what protections have expired and what protections will continue as of April 1.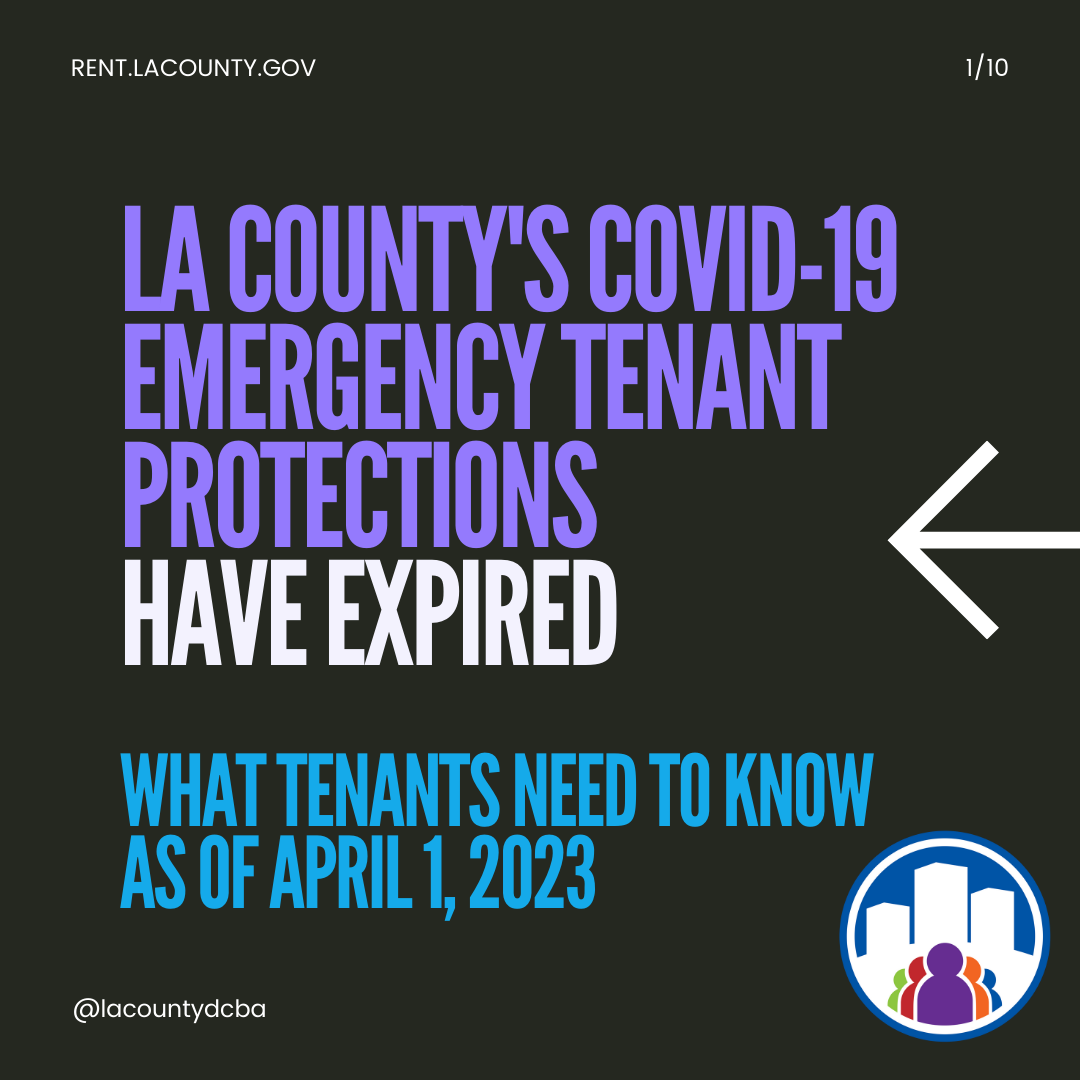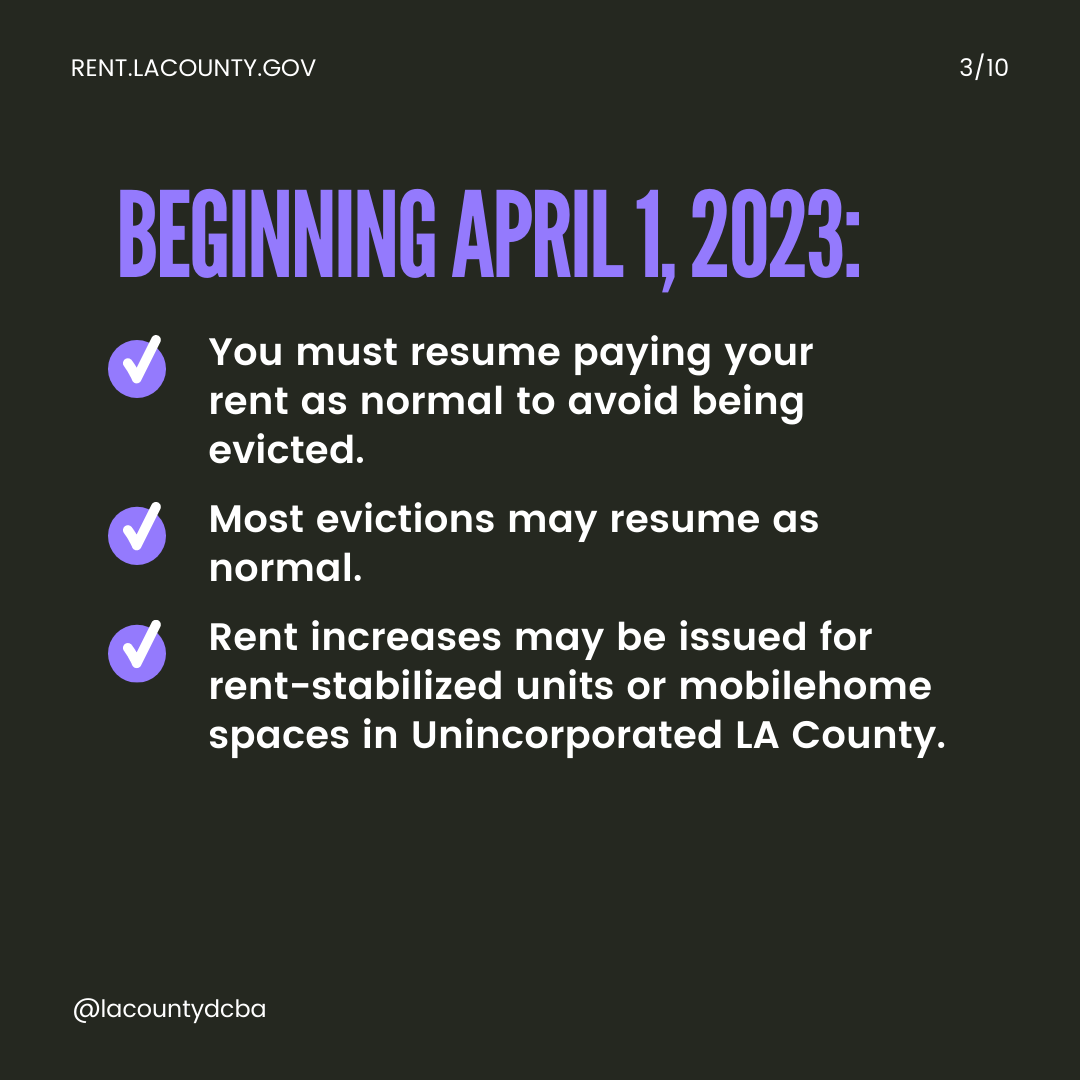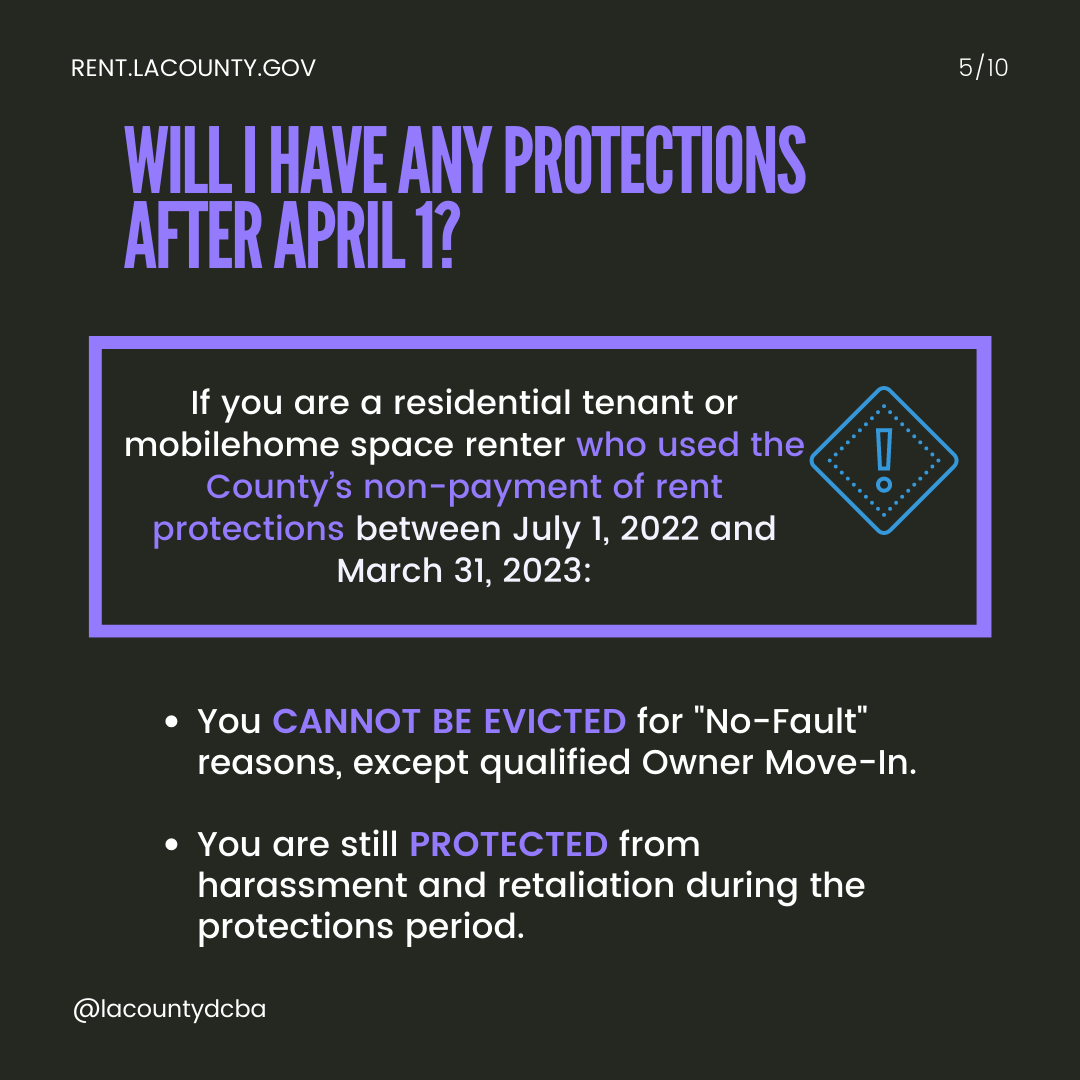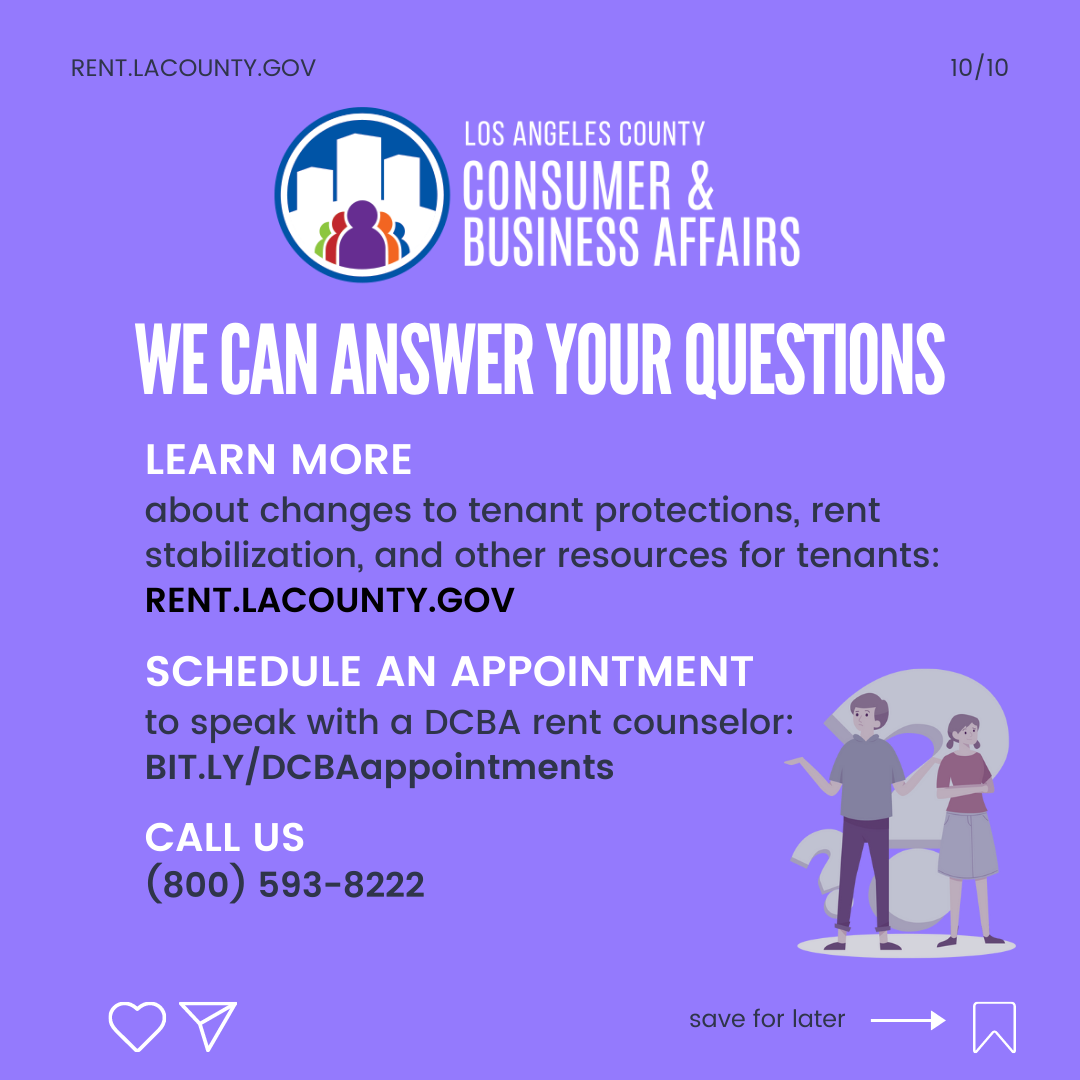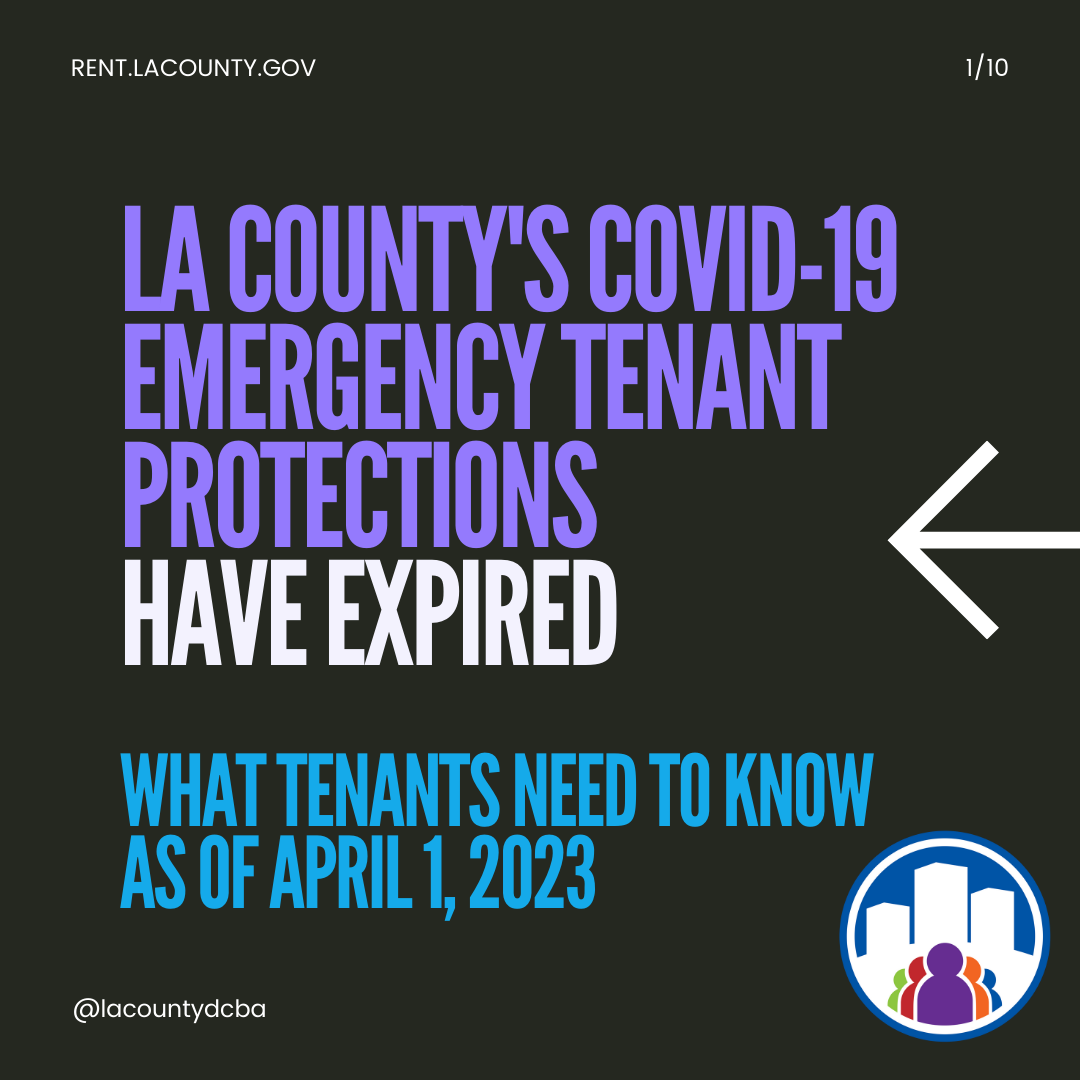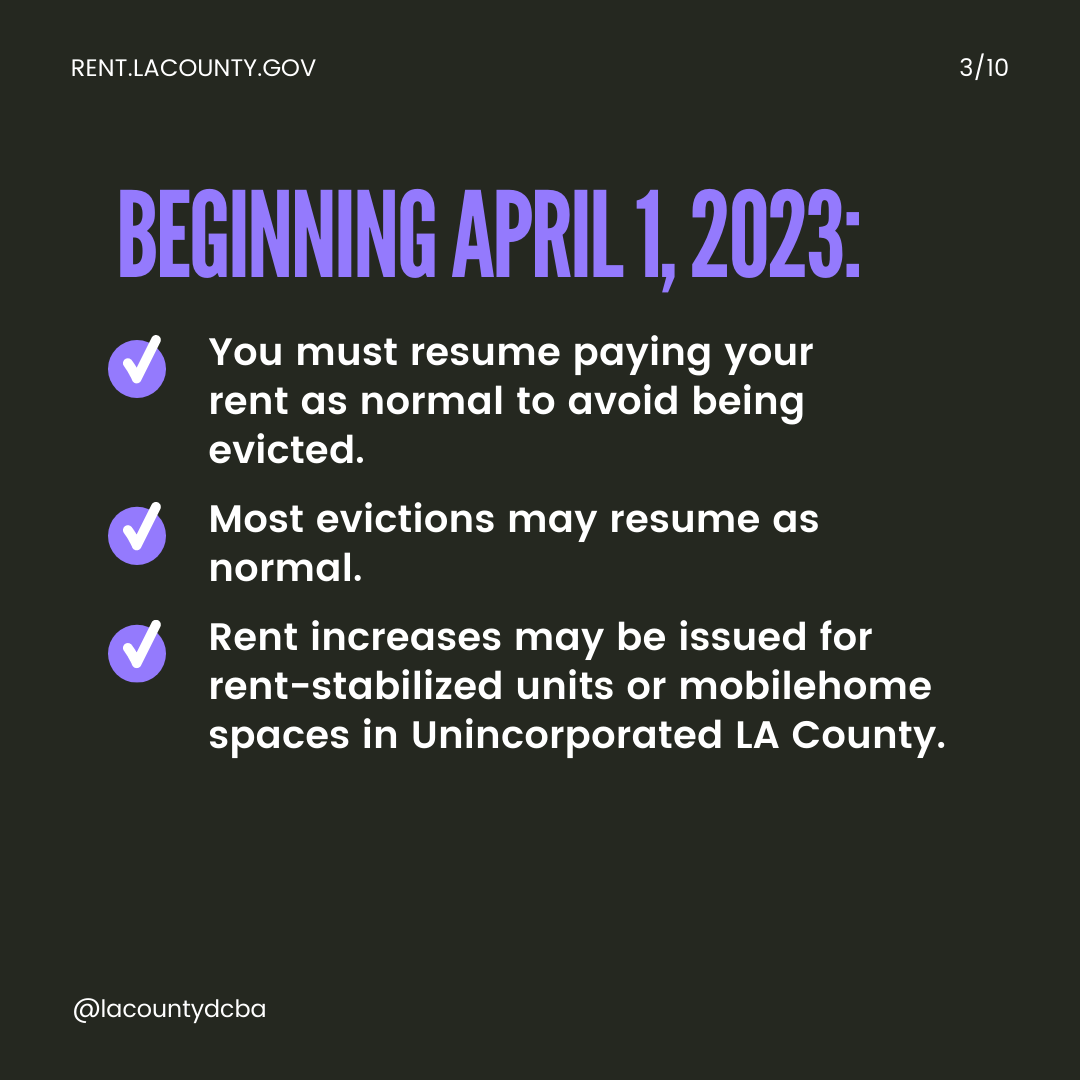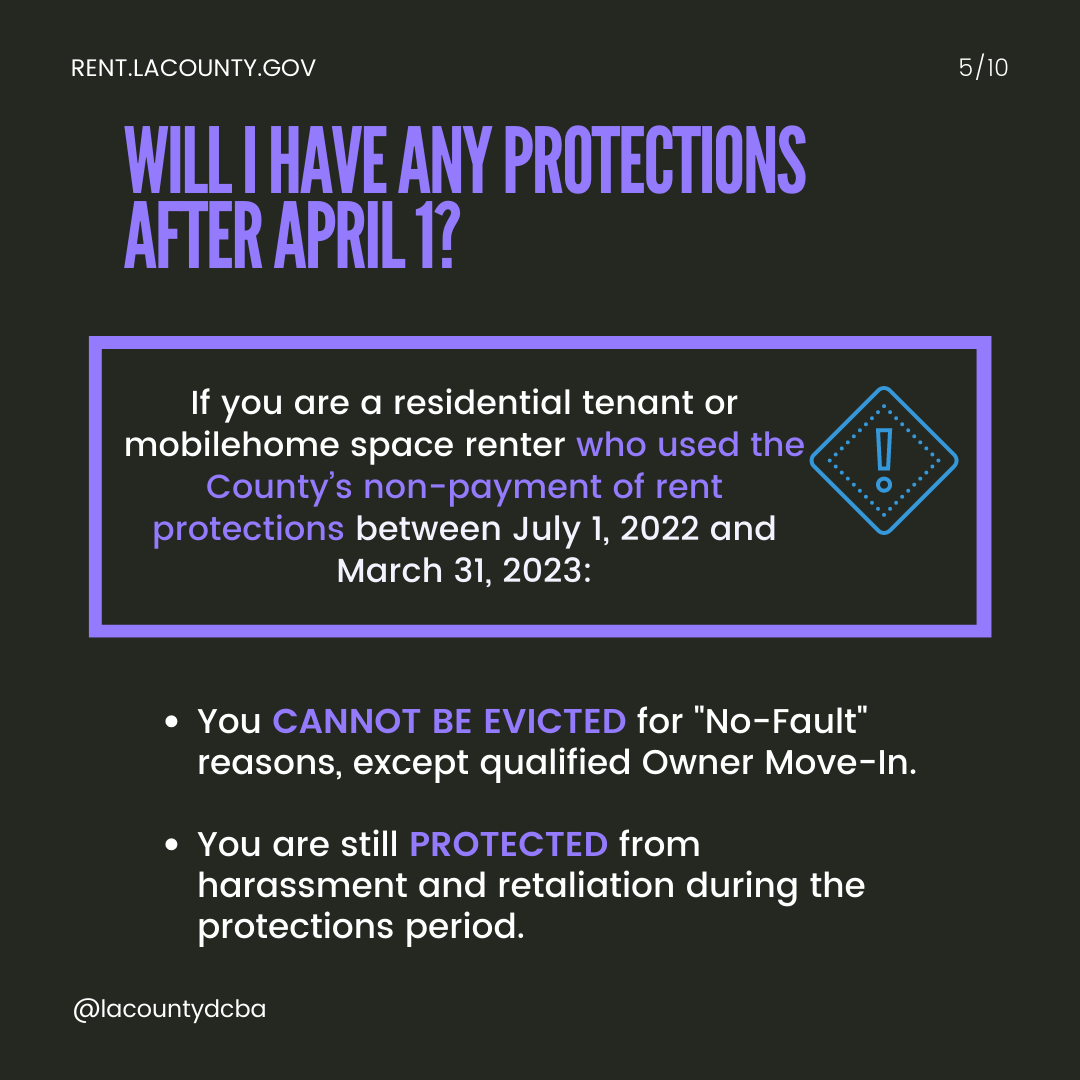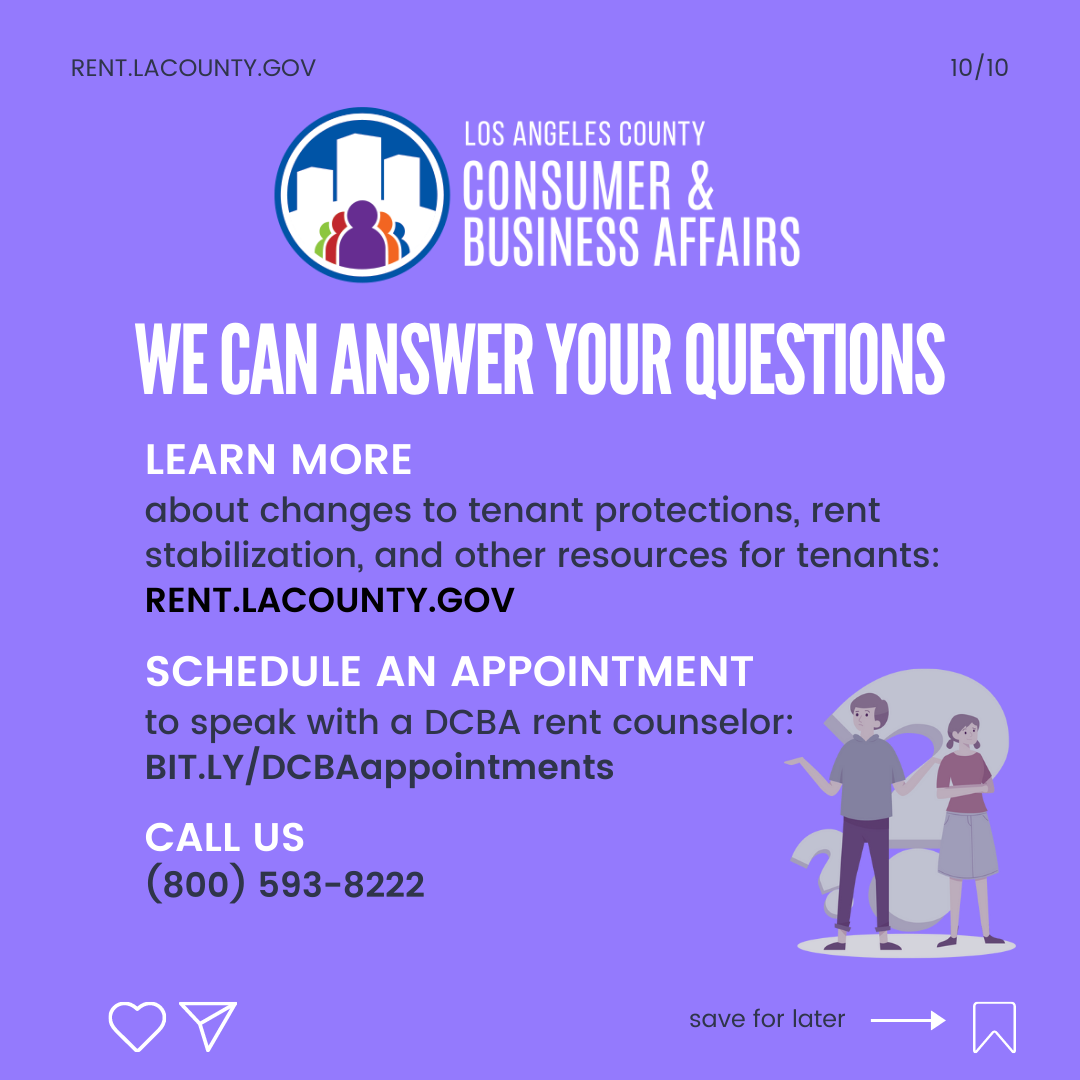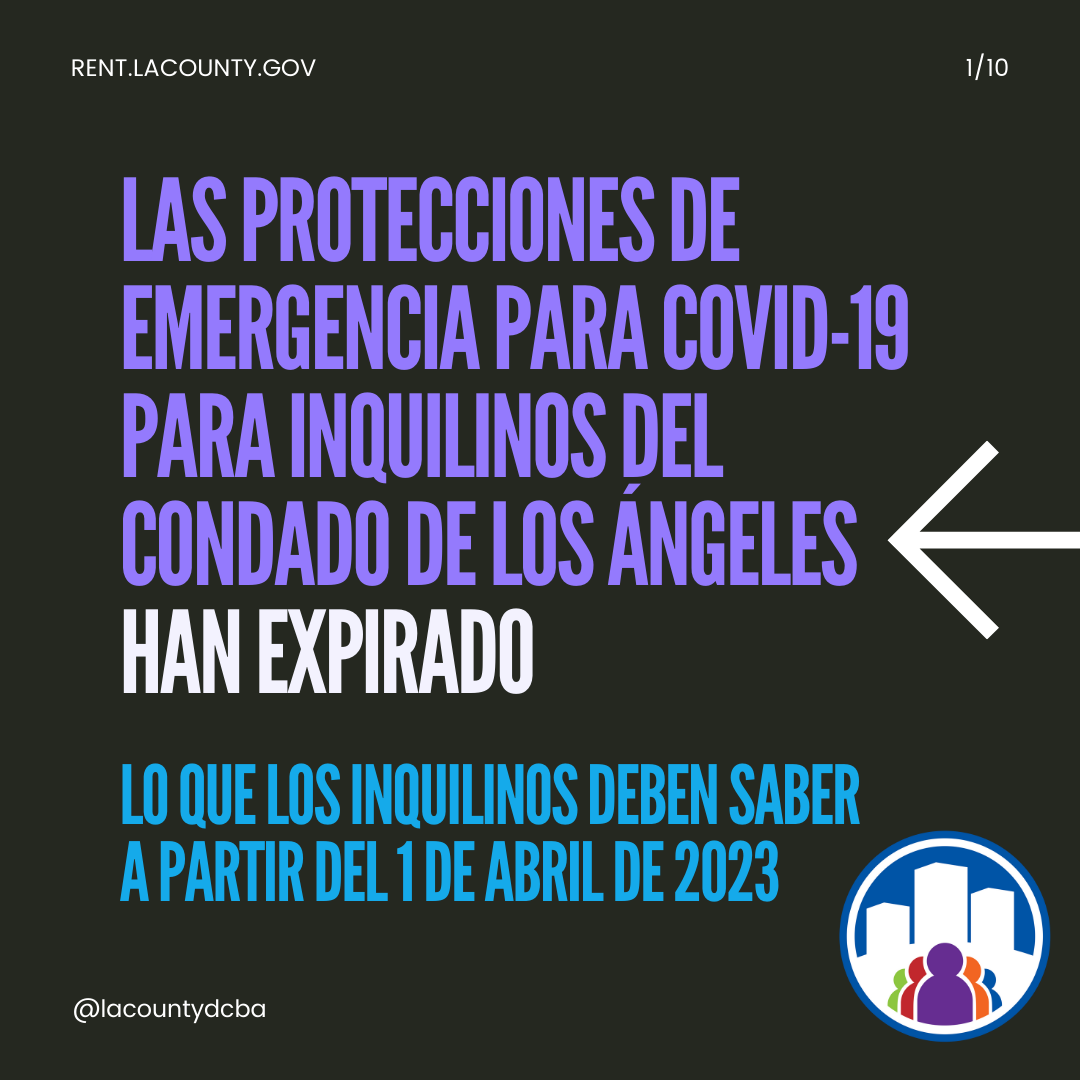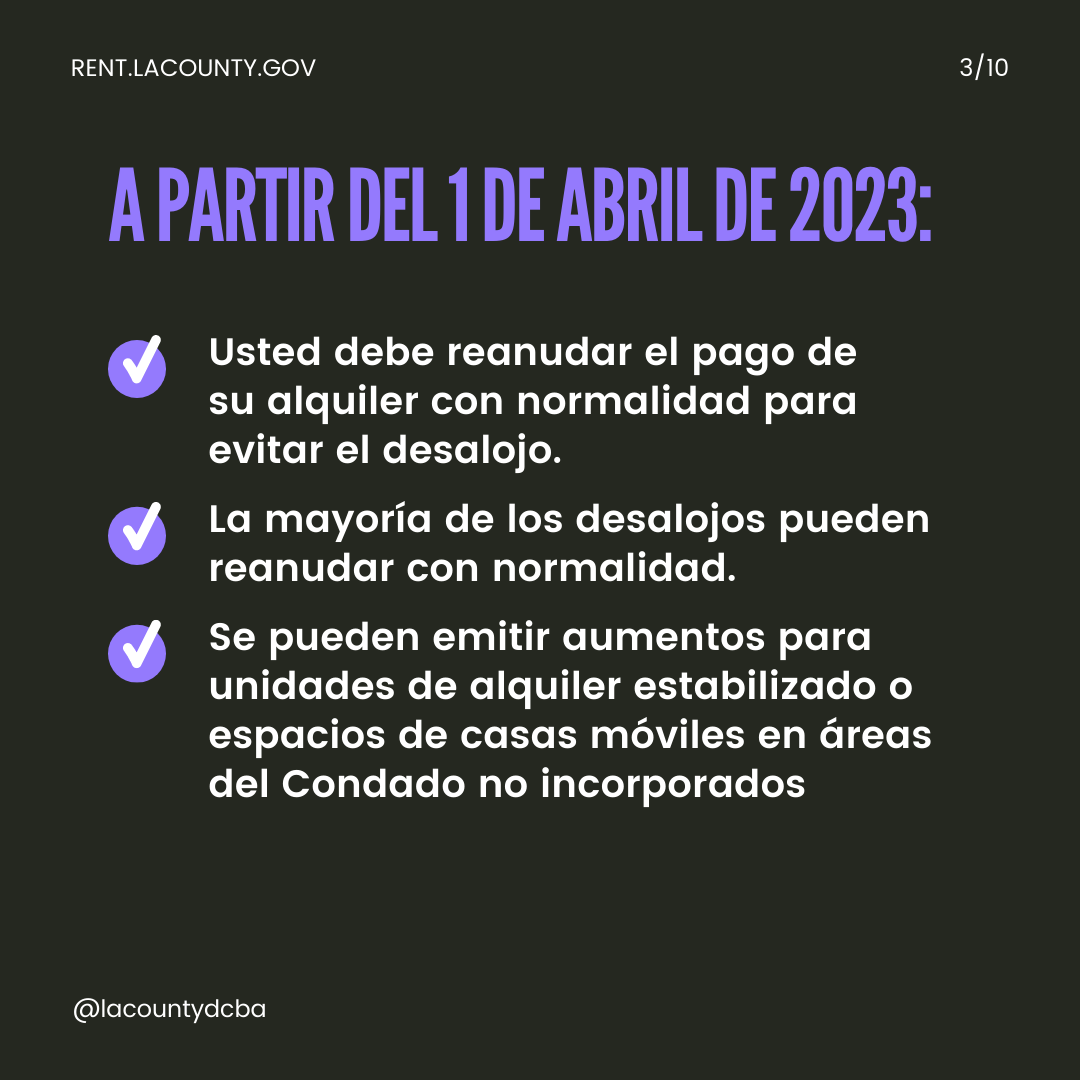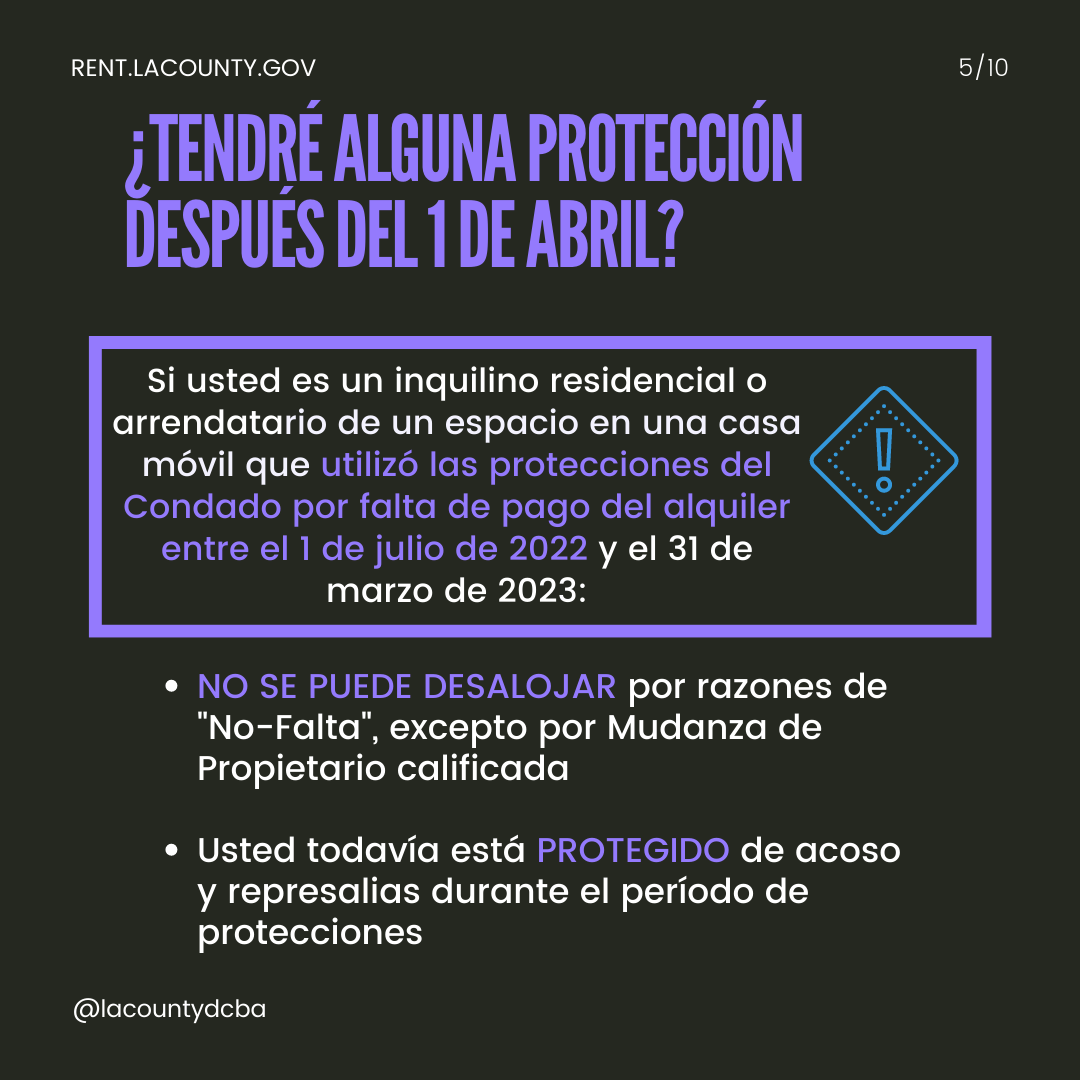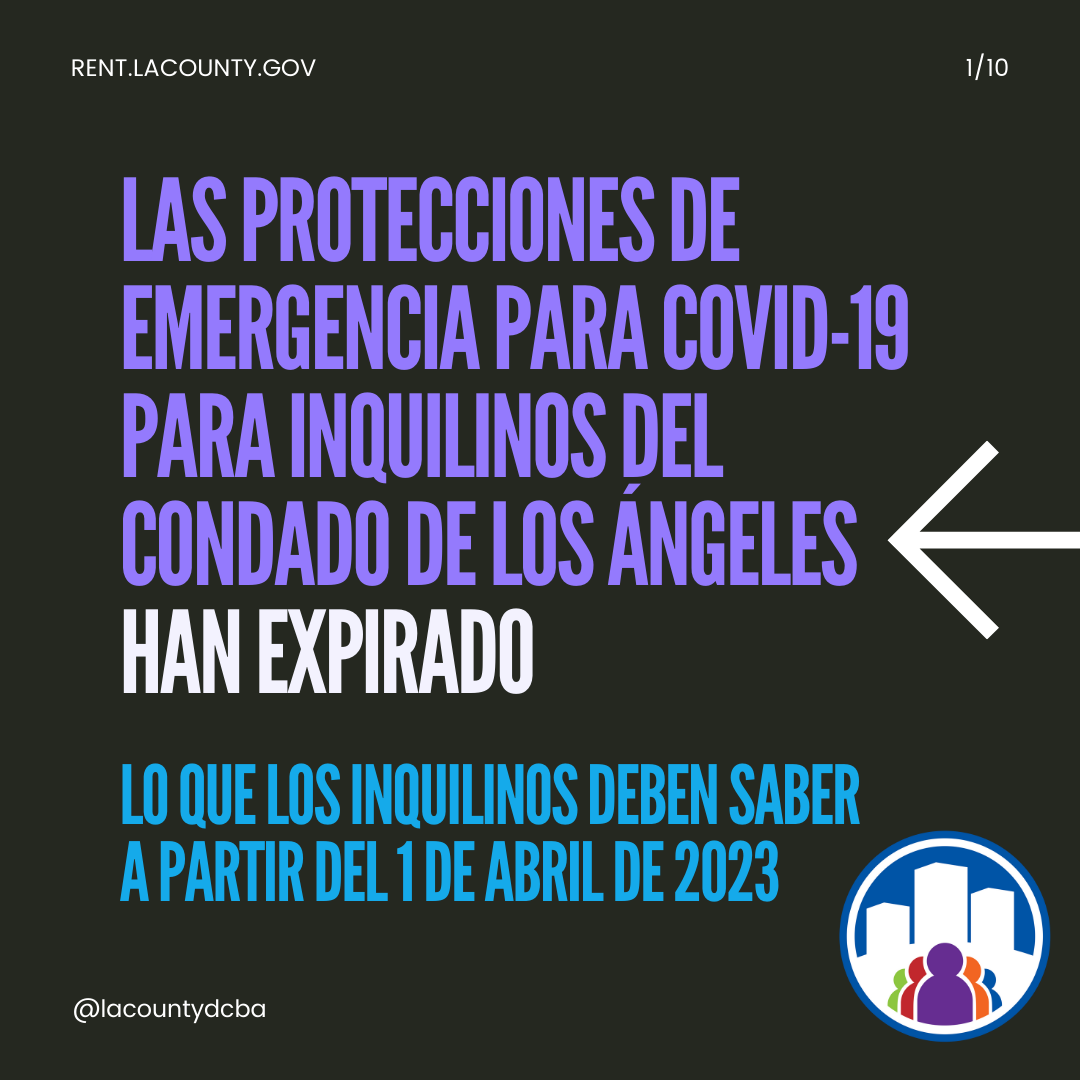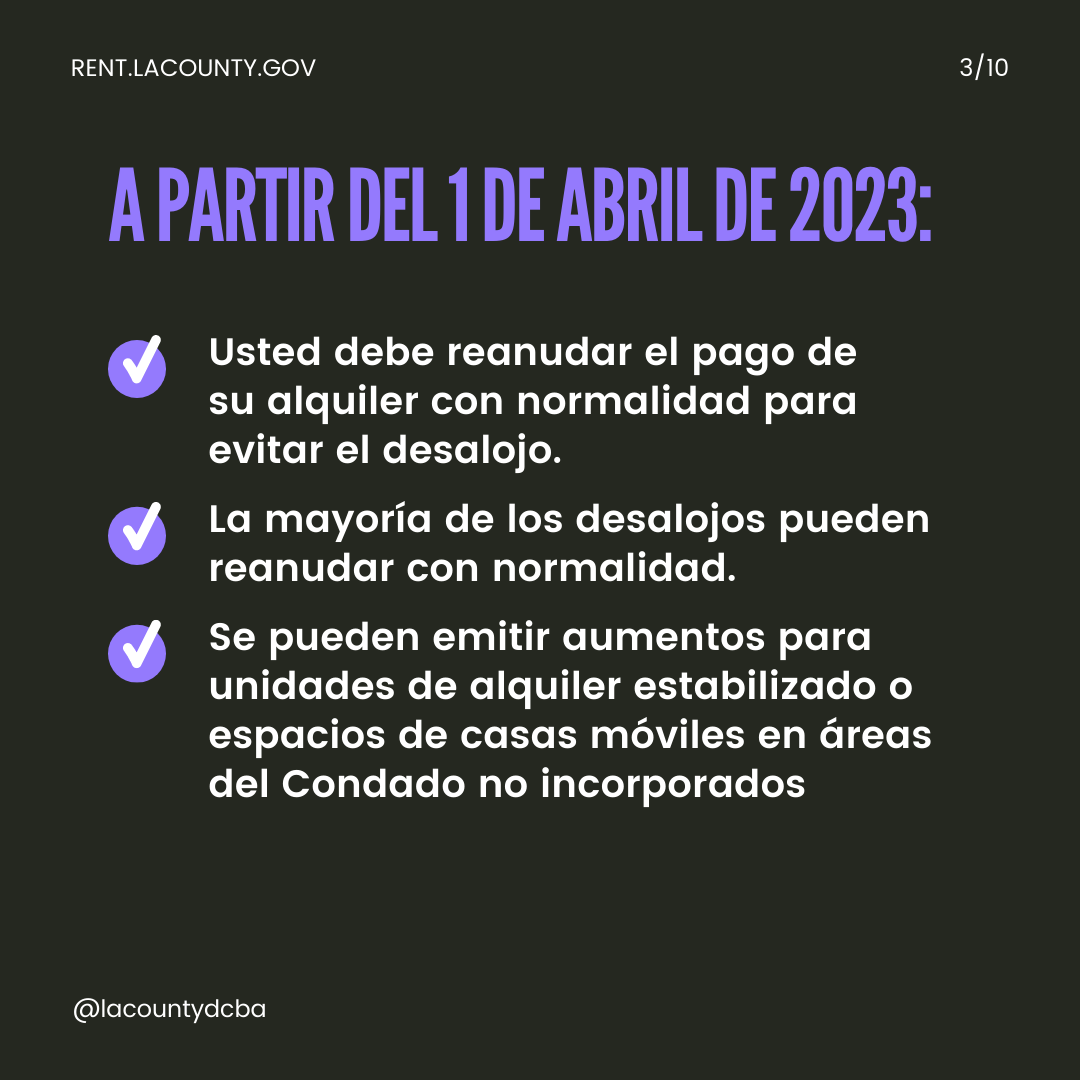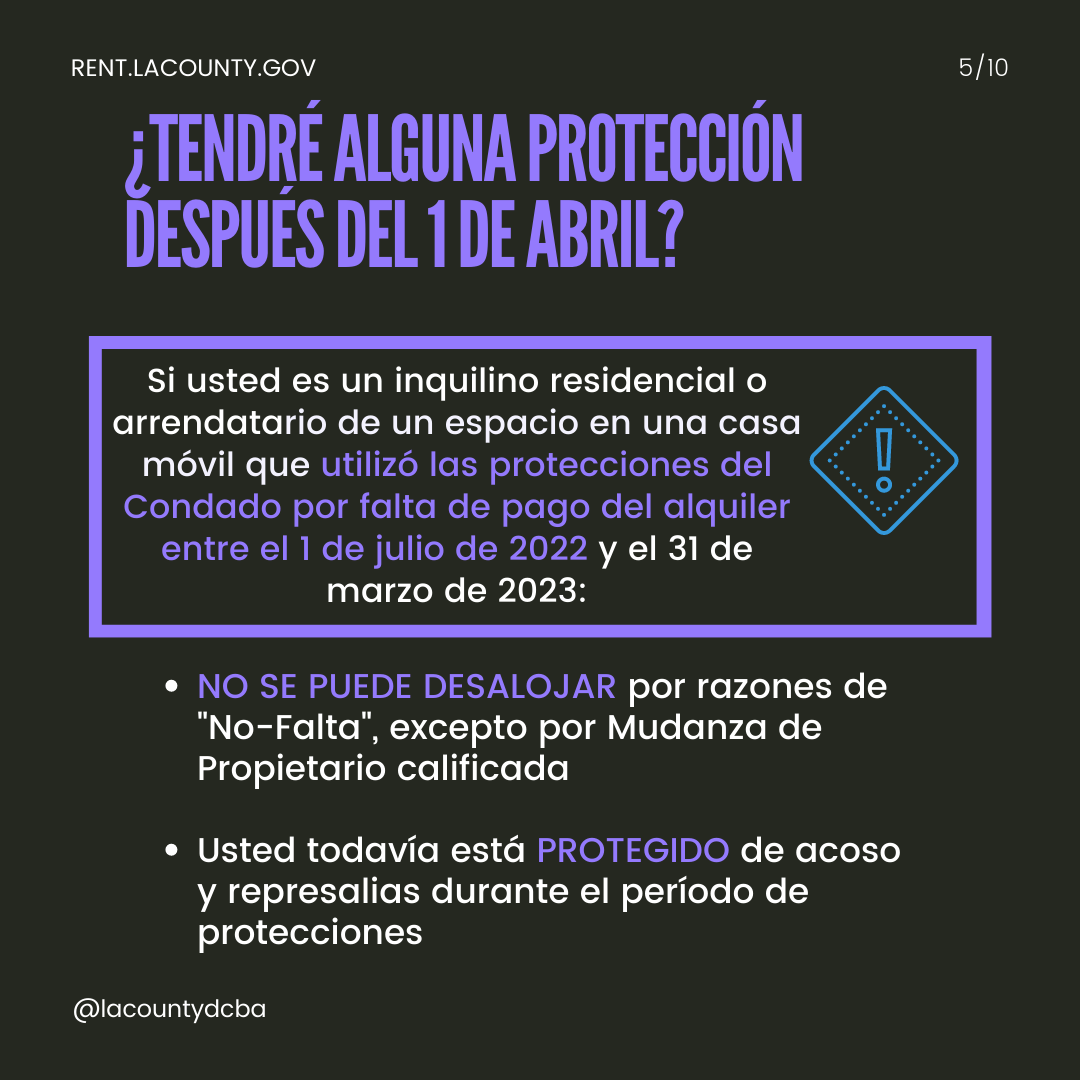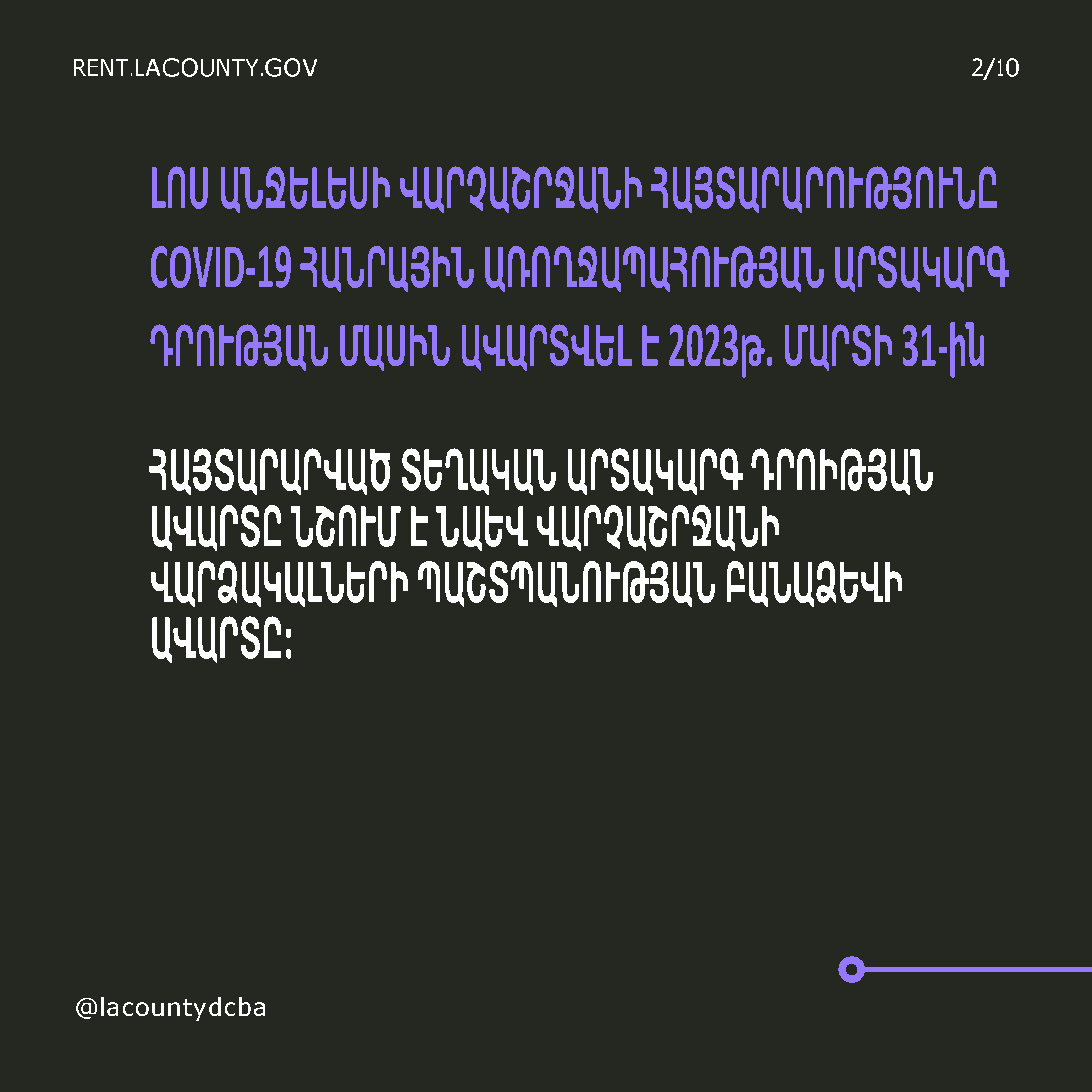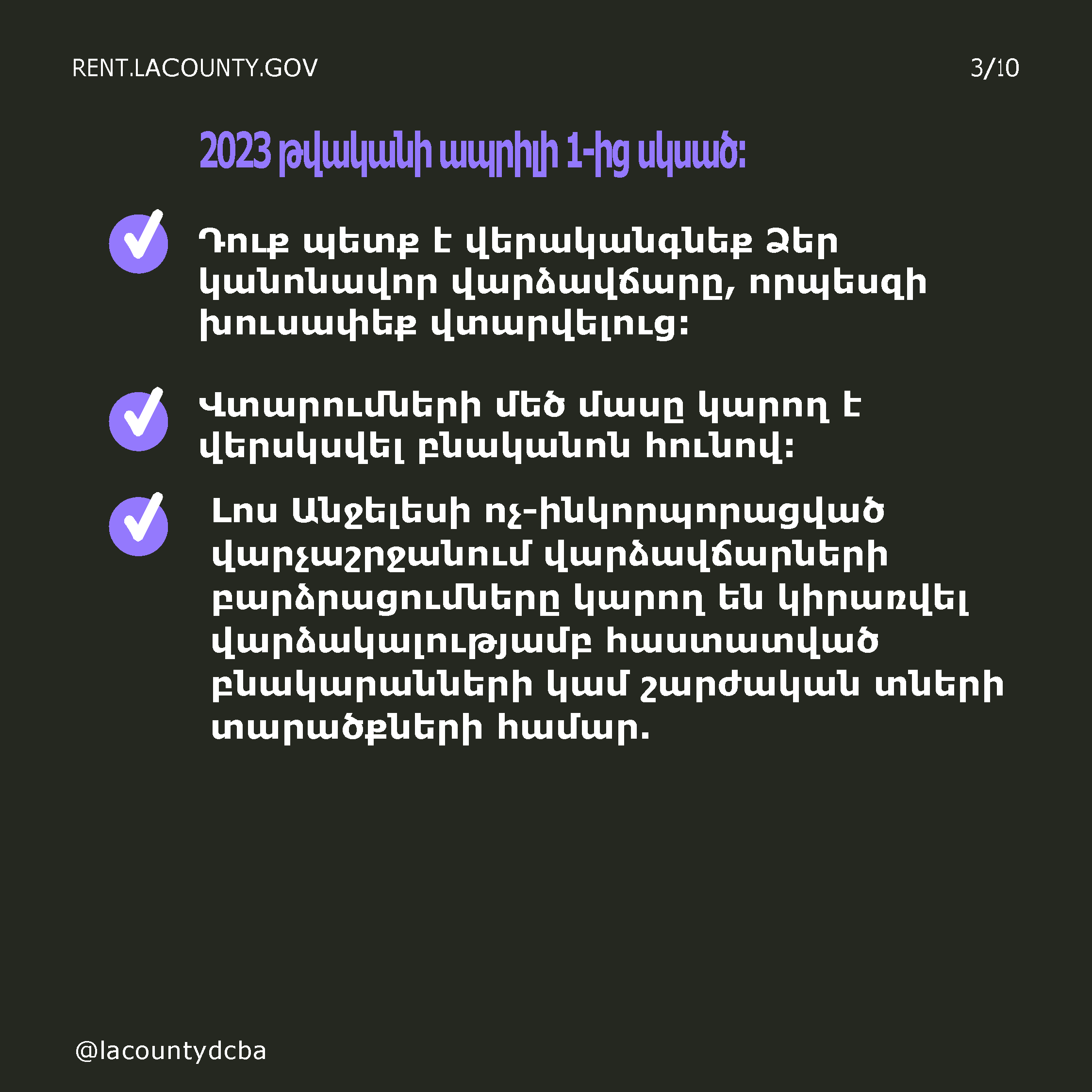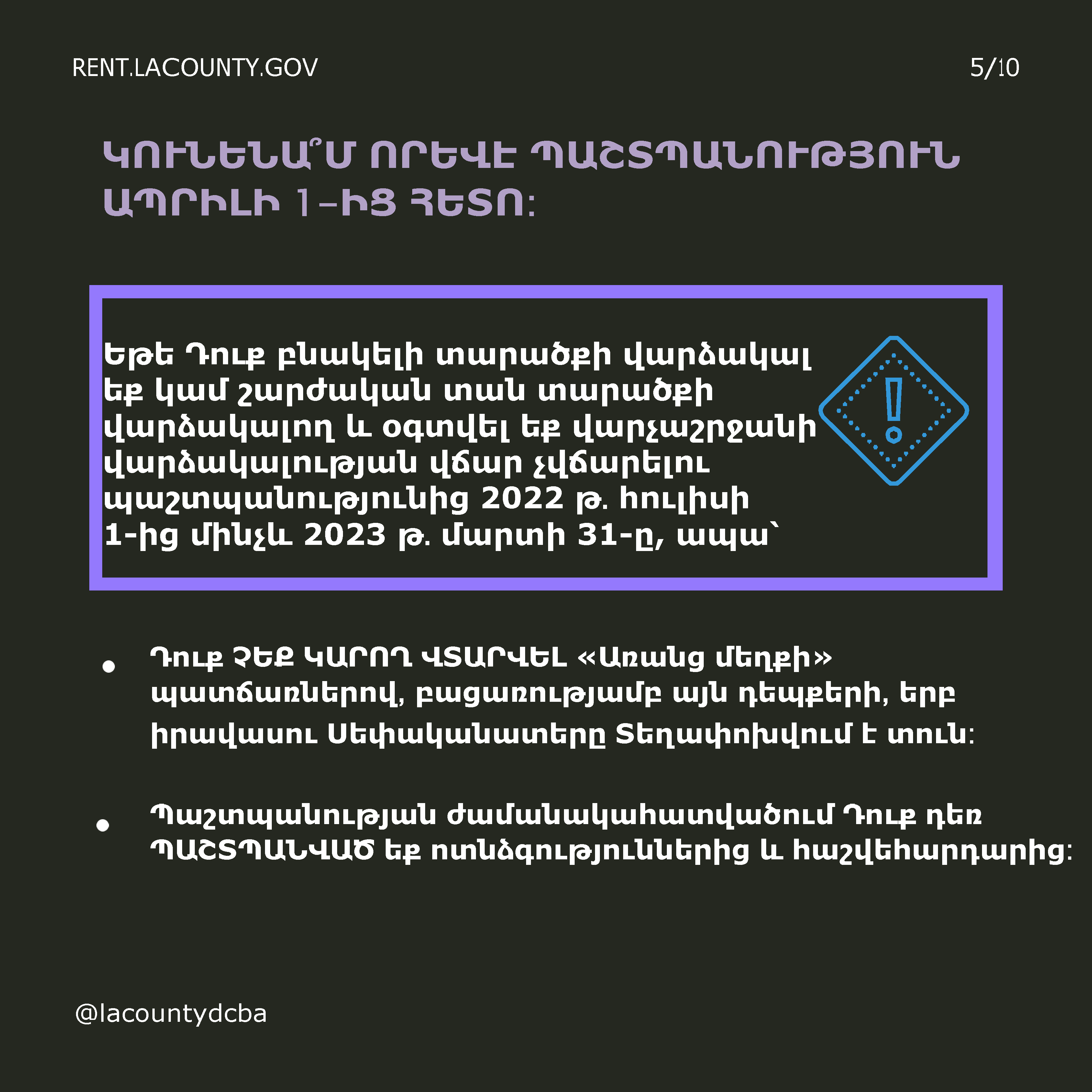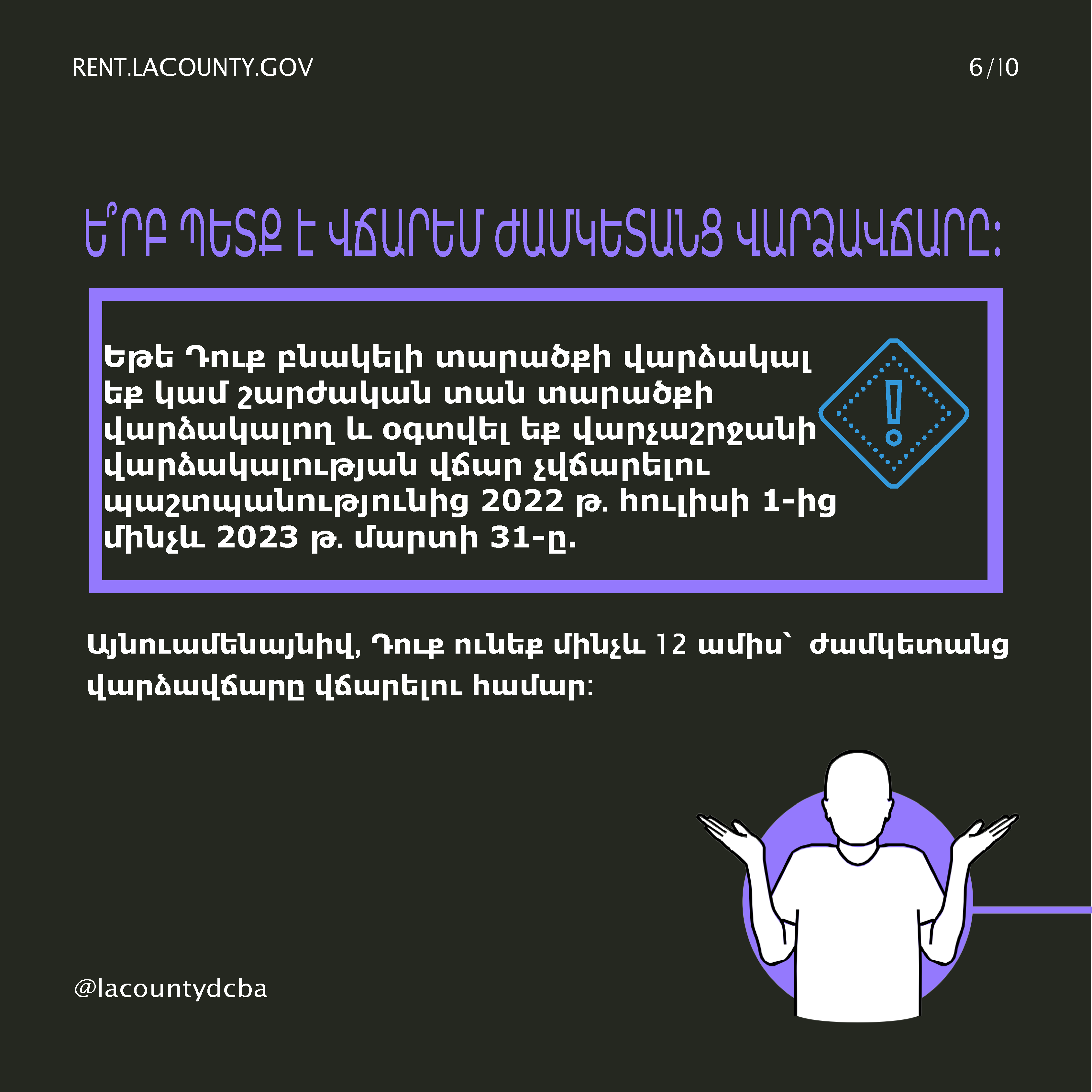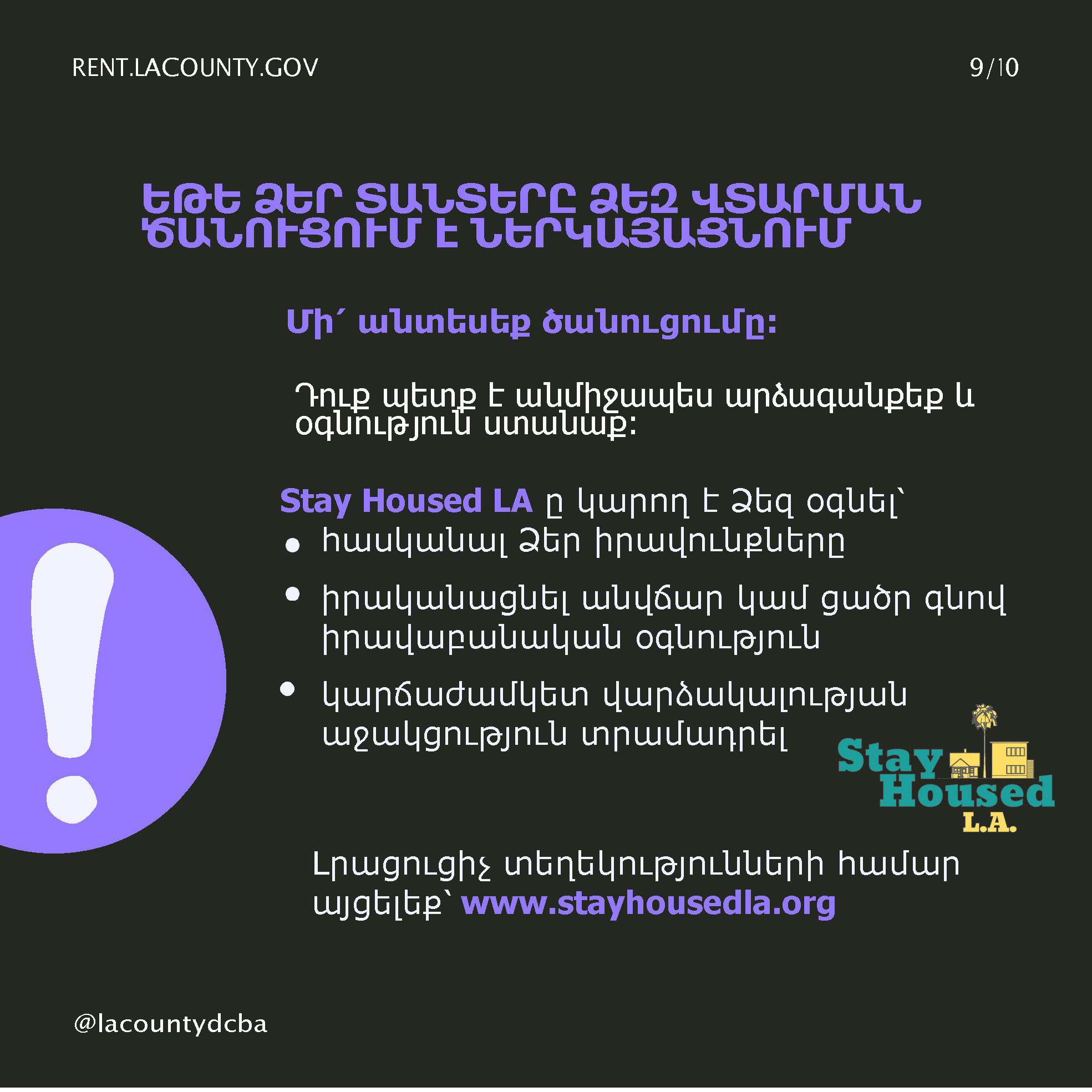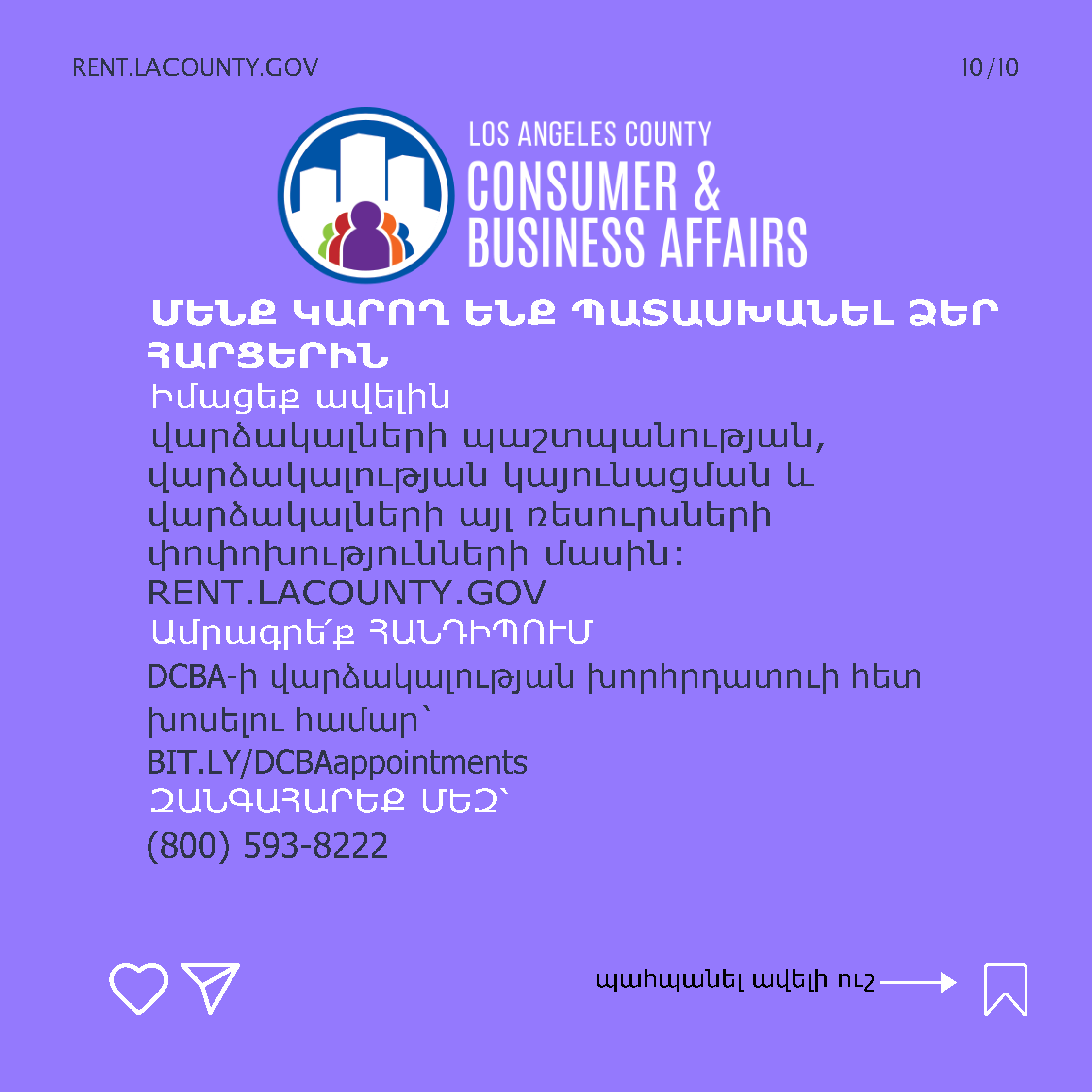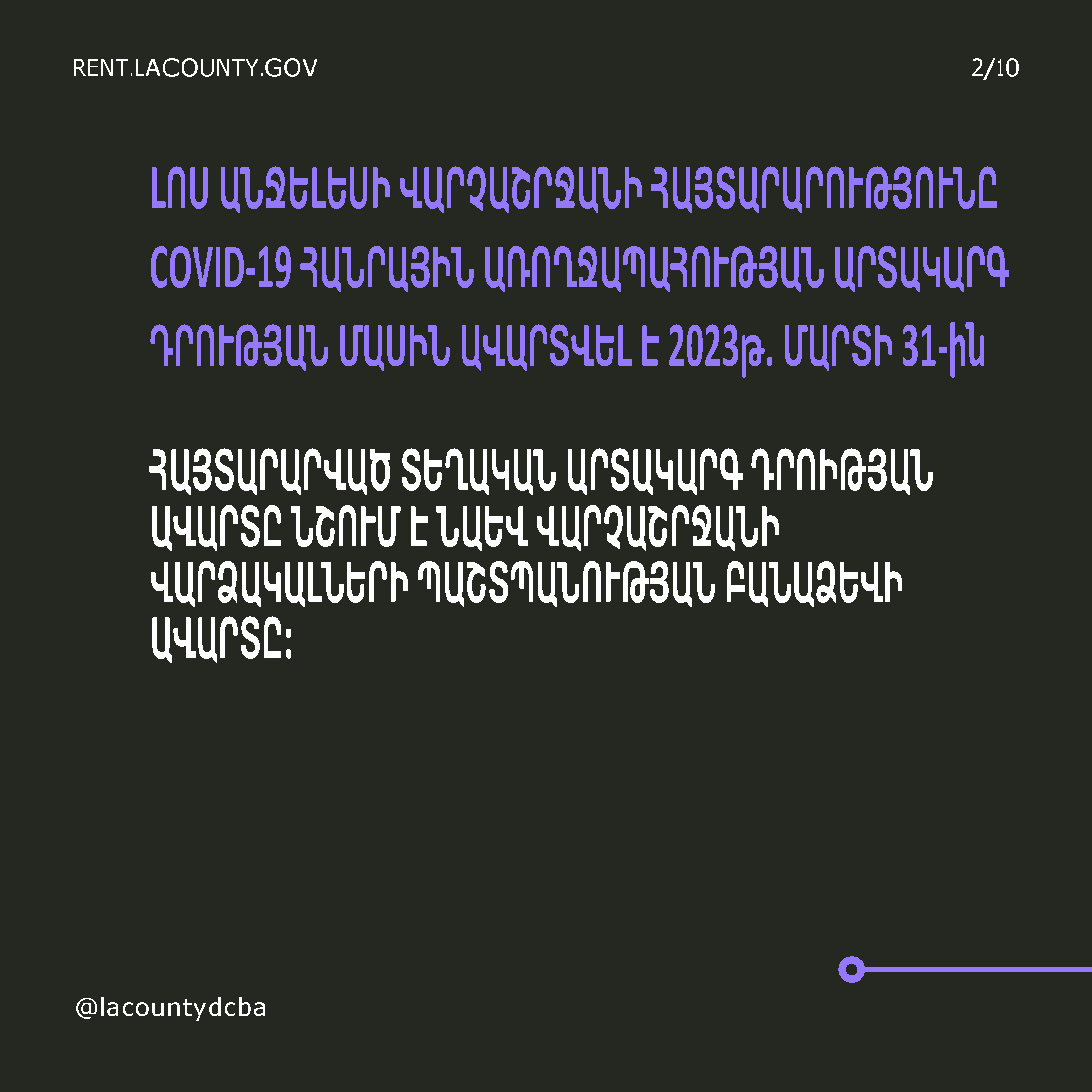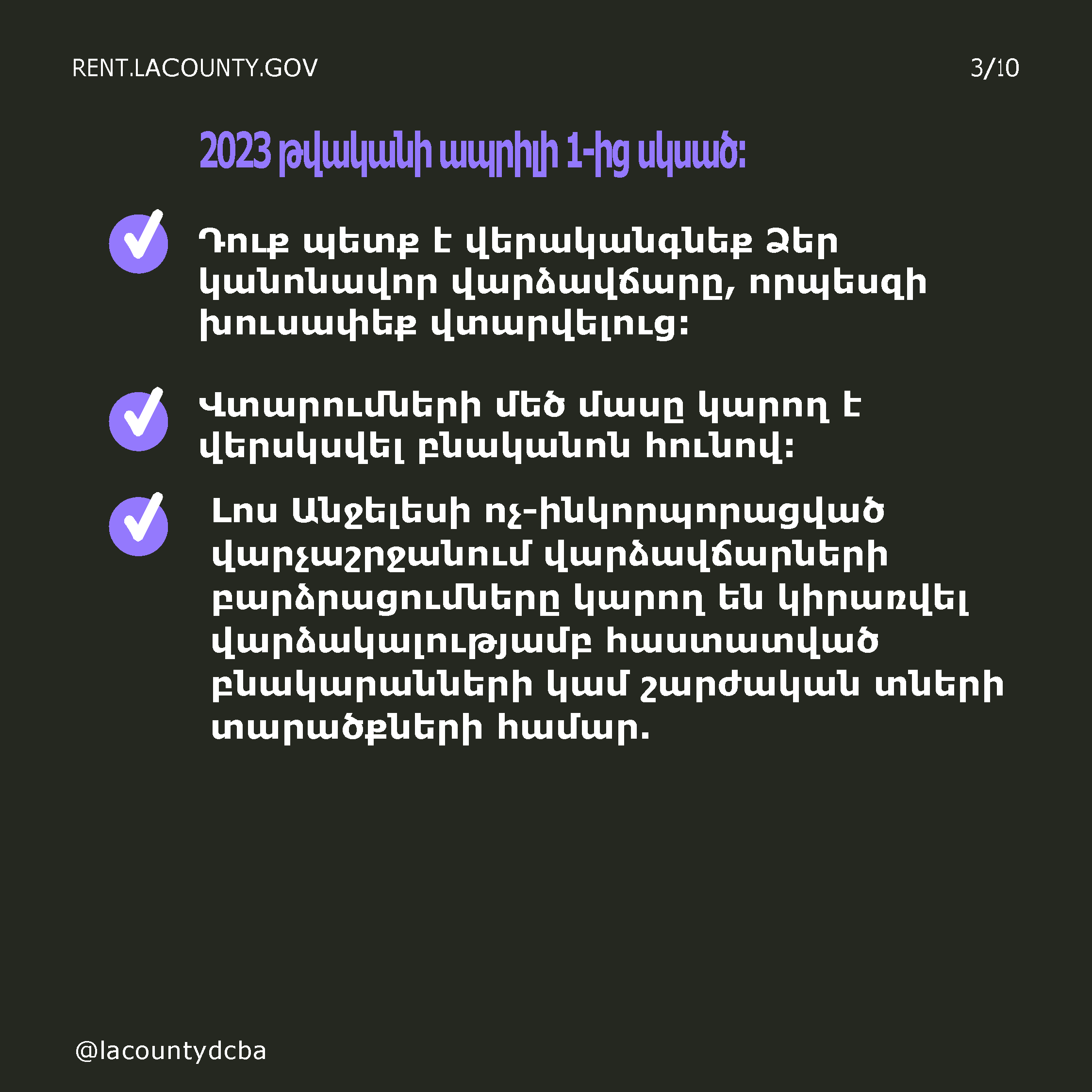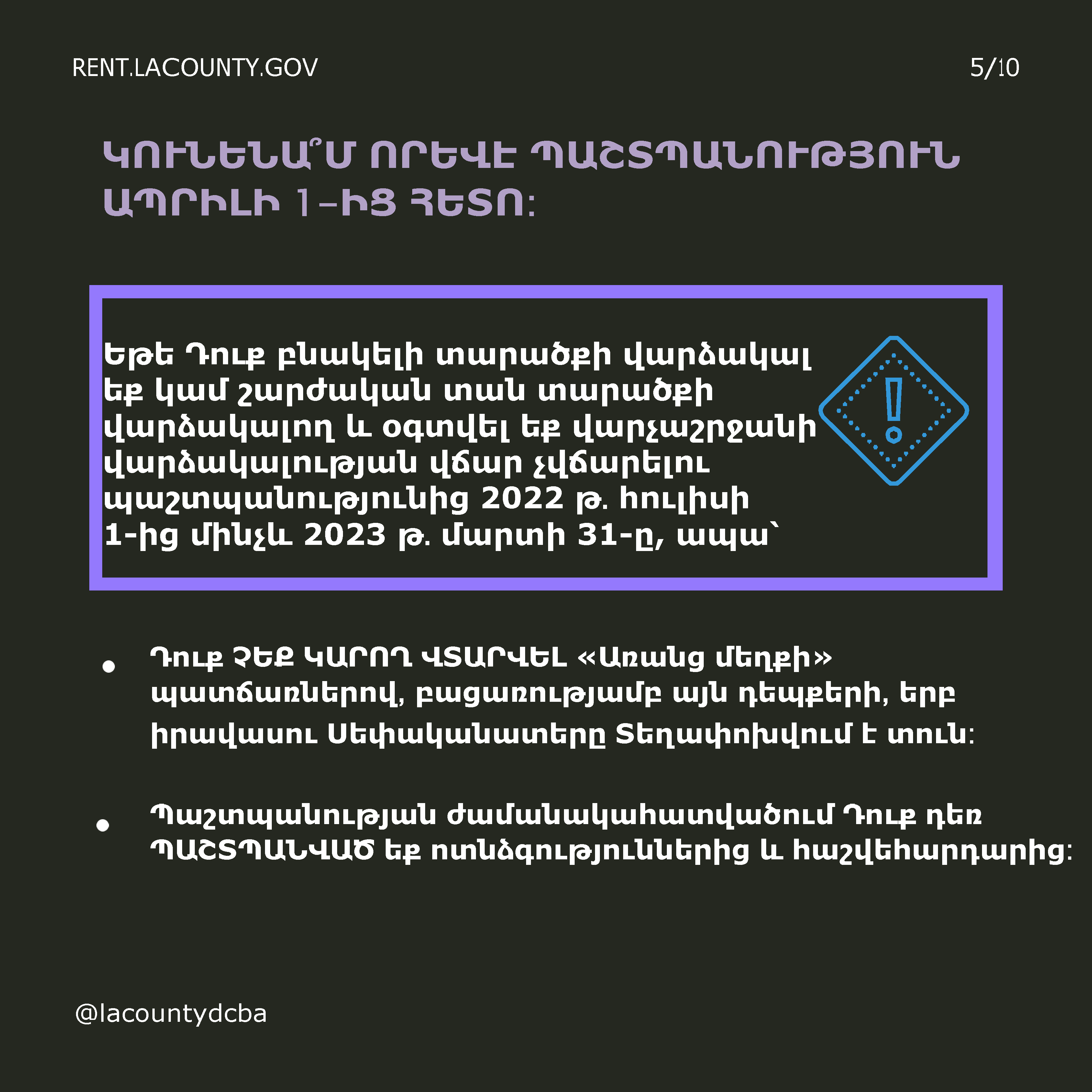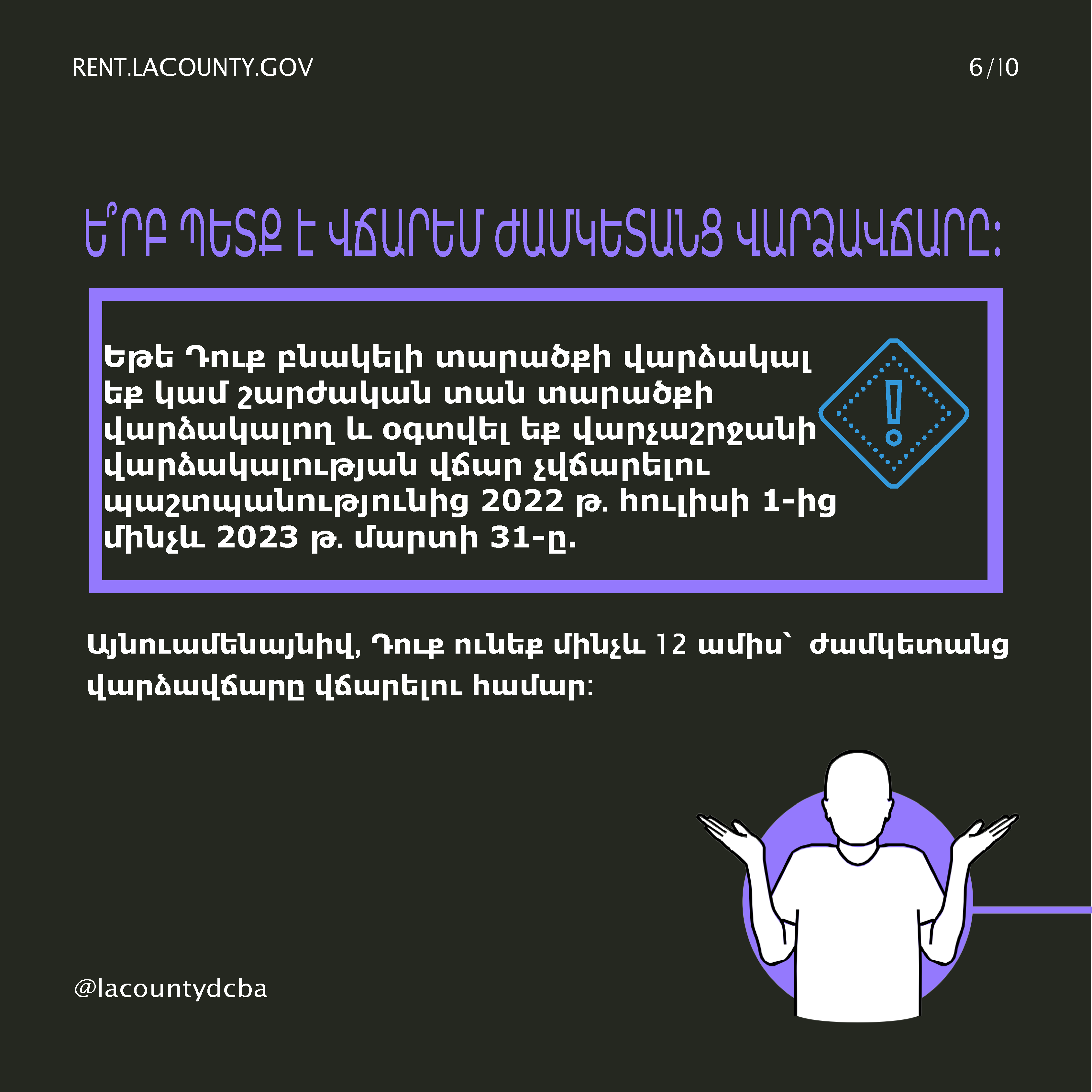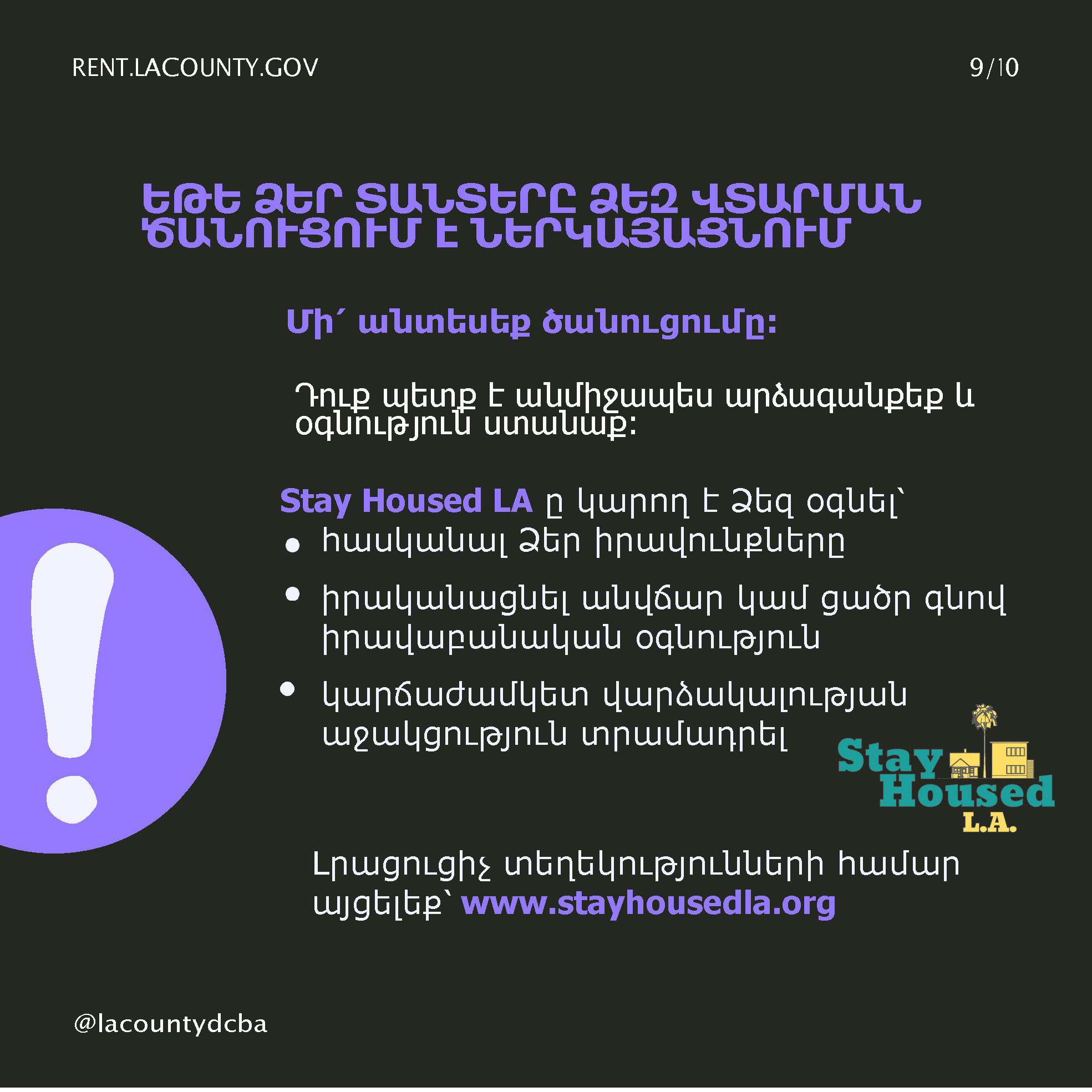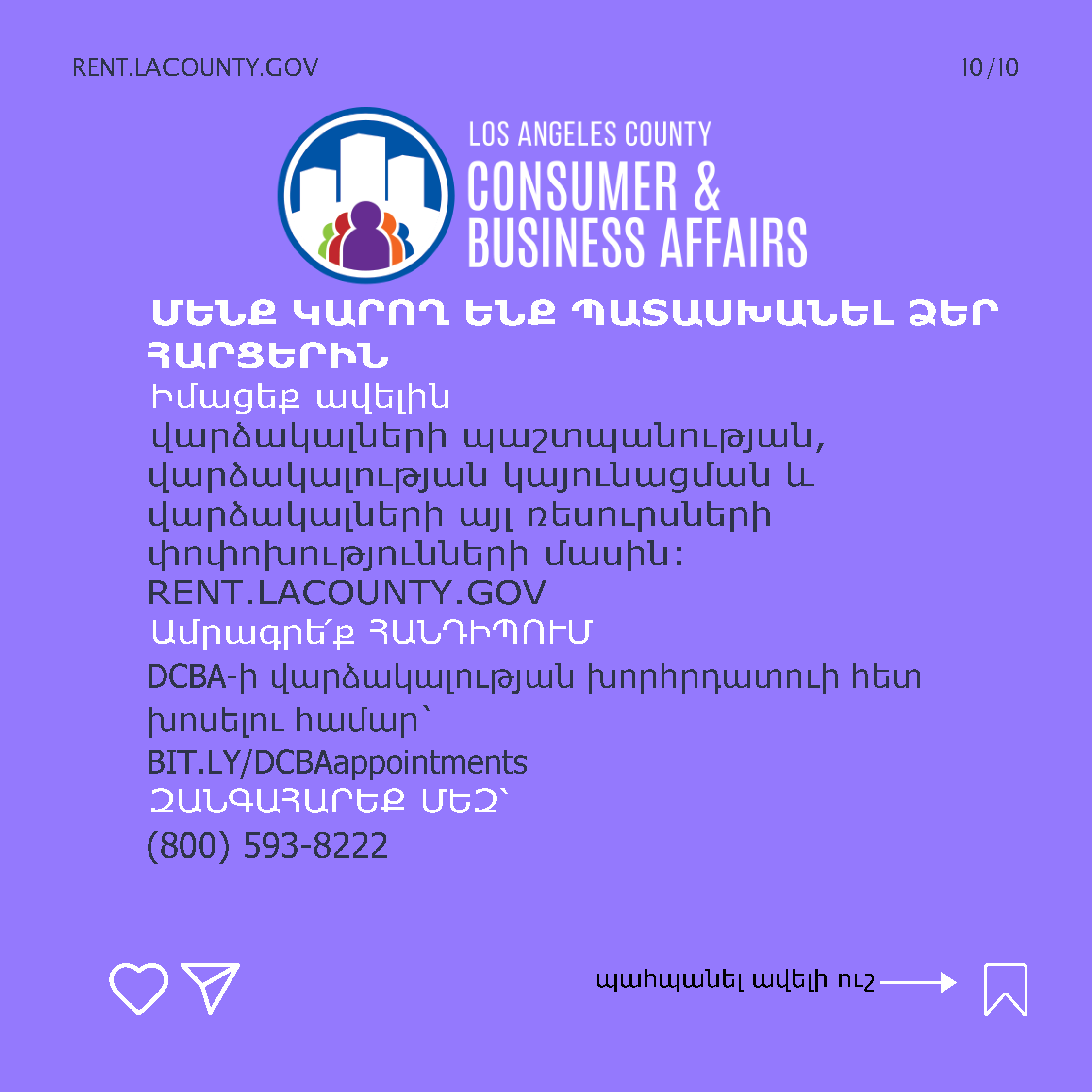 To read full details of the Emergency Tenant Protections Resolution, visit dcba.lacounty.gov/noevictions.
For more information about all landlord/tenant issues, including the Rent Stabilization Ordinance in unincorporated L.A. County, visit rent.lacounty.gov.
We also understand that each situation a renter faces is complex, and you may have more questions or need additional information. If you're still uncertain about how the County's emergency tenant protections apply to you, DCBA Rent Counselors can help.
We also have resources for landlords. Visit dcba.lacounty.gov/landlords.
CLICK HERE to schedule an appointment to talk a counselor at a time that's convenient for you or call us at 800-593-8222. We're happy to serve you!