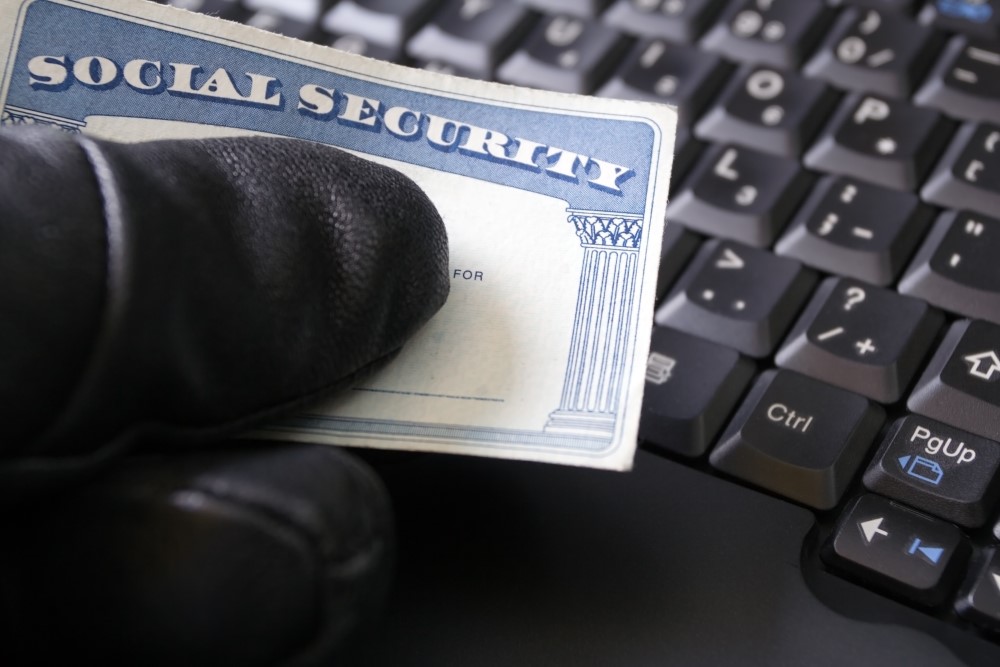 How to Know You Are an ID Theft Victim
Learn 10 ways to identify you may be a victim of identity theft and the actions you can take.
10 Ways to Know You May Be a Victim of Identity Theft
---
Your identity is stolen when someone uses your name, social security number, or other personal information to get credit cards or loans.
REVIEW YOUR CREDIT REPORT FOR ANY DISCREPANCIES:
Reviewing your credit report is one of the most important steps you can take to ensure that you are not a victim of identity theft (ID theft). To review your credit report, contact one or all of the major consumer credit reporting agencies and request a copy of your credit report.
You can order a free copy of your credit report once every 12 months from each of the three major consumer credit-reporting agencies or by visiting Annualcreditreport.com.
If there is inaccurate information being reported or accounts were opened in your name without your authorization, follow these steps:
Identify the error, mark it on your credit report, and dispute the item with the credit reporting agency, which generally has 30 days to investigate your dispute;
If an account has been opened without your authorization, file a police report with your local law enforcement. List all unauthorized accounts and complete an ID Theft Affidavit through identitytheft.gov;
Contact the creditor for the unauthorized account and report the fraud. Give them a copy of the police report and ID Theft Affidavit;
You can also place free fraud alerts or credit freezes on your credit report by contacting the three major credit-reporting agencies.
Visit DCBA.LACounty.gov for more information on fraud alerts and credit freezes.
UNAUTHORIZED ACTIVITY ON YOUR BANK ACCOUNT OR CREDIT CARD:
Bank and credit card fraud are the most common types of ID theft. Monitor your bank account and credit card statements regularly and look for unauthorized charges or withdrawals, including small-dollar amount withdrawals. Fraud typically begins with thieves withdrawing small amounts first. Sign up for mobile alerts from your bank or credit card issuer. Whenever a transaction is made using your bank or credit card, you will be notified about recent transactions. If you notice any unauthorized withdrawals or unexpected charges, immediately contact your bank or credit card company to dispute the transaction and request a new card.
UNANTICIPATED MAIL:
Check your mail for unfamiliar bank or credit card statements. If you receive unfamiliar bank or credit card statements, it may mean someone has opened a bank account or applied for credit under your name. Immediately contact the financial institution referenced on the statement to report the unauthorized account. As an added security measure, review your credit report for any additional unauthorized accounts that may have been opened under your name.
LOST MAIL:
Stolen packages are common, but so is theft of personal mail. Thieves can steal your identity by taking your personal and sensitive mail such as bank cards, personal checks, passports, identification cards, or Social Security cards. To be aware of what is arriving in the mail, sign up for Informed Delivery, a free service provided by the United States Postal Service, which allows you to preview images of incoming mail and updates on your incoming and outbound packages.
If you suspect mail theft, contact the United States Postal Inspector at 877-876-2455. You must also report any missing sensitive mail to the issuing agency or financial institution from which you were expecting the mail.
LOST OR STOLEN PERSONAL AND FINANCIAL INFORMATION:
If your personal information has been compromised or any of the financial products and services listed below are lost or stolen, report it to the corresponding government agency or financial institution. You should also file a police report with local law enforcement to affirm that you are a victim of identity theft.
Checks
Passport
Driver's license
Social Security card
Insurance card
Electronic Benefits Transfer card
Debit card or debit card number
Credit card or credit card number
Personal electronic devices (containing personal sensitive information)
As an added security measure, remove unnecessary credit cards and your Social Security card from your wallet. Only carry what you need. Make a copy of what you carry in your wallet. If your wallet is lost or stolen, you will have that information available to report to the financial institution and government agency involved.
FAKE OR THREATENING PHONE CALLS/VOICEMAILS:
Be vigilant when receiving unexpected calls from financial institutions and unknown parties, as thieves may use your personal information to apply for credit cards or open bank accounts.
Use caution whenever you receive calls from anyone requesting your personal information. If you receive an unexpected call from a government agency, collection agency, or financial institution, do not share personal information such as your Social Security number, bank account number, or personal identification number (PIN). Instead, gather as much information from the caller to later research and verify the authenticity of the call.
PHISHING EMAILS OR TEXT MESSAGES:
If you receive phishing emails and text messages, your phone number or email address may have been compromised. Scammers use these methods to obtain your personal information through fraudulent hyperlinks and phone numbers. If you suspect your personal or account information is compromised, immediately:
Change your account and device password
Sign up for a two-factor authentication for account access, if possible
Monitor your bank and credit card account activity
Review your credit report for any inaccurate information
If you receive suspicious emails or texts, do not click on any links or attachments. Report suspicious emails or texts related to package deliveries to the United States Postal Inspector at spam@uspis.gov and then delete them. Report all other questionable emails or texts to the Federal Trade Commission at reportfraud.ftc.gov.
RECEIVING UNEXPECTED TWO-FACTOR AUTHENTICATION CODES (2FA):
2FA is a security method requiring two forms of identity verification to access your personal accounts, such as email, financial, social media, and other services. Commonly, authentication factors may be your password and a one-time passcode sent to your electronic device. Contact your financial institution or account provider to ask if they offer 2FA service and request their assistance with setting it up.
If you receive a text containing a verification code you did not request, that may mean a thief has deciphered your account password and is attempting to access your account. A password that is compromised should be changed immediately.
Although 2FA adds an extra level of security, it may be susceptible to a scam called SIM swapping. SIM swapping is when thieves, through fraudulent methods, transfer your phone number onto their SIM card. This allows the thieves to receive your 2FA passcode and steal personal and financial information from your phone. To combat SIM swapping, you can contact your mobile service provider to lock your phone number and set up strong passwords and security questions. You may also lock your SIM card through your phone's settings.
INCOME TAX RETURN DISCREPANCIES:
 Identity thieves often steal your identity by reporting income that does not belong to you and then cashing in on a tax return. Look out for notifications that a tax return has been filed under your name. Additionally, if you receive a W-2, 1099, or any other tax form from a company you've never worked for, it might mean that someone obtained your Social Security number and is using it for employment purposes. You can create an account online with the Internal Revenue Service (IRS) to review your tax return status. An added security measure to protect you from tax-related identity fraud is to obtain an Identity Protection Pin (IP PIN) from the IRS. If you are a victim of tax-related identity fraud, report the identity theft to local law enforcement, the IRS, and the Social Security Administration.
UNFAMILIAR DEVICES LINKED TO YOUR ONLINE ACCOUNTS:
Sign into your online accounts, whether it be your email accounts, Apple ID, social media, or subscription accounts, and review the devices logged into them. If there are any devices you don't recognize, remove the devices from your accounts and then reset your password.
County of Los Angeles Department of Consumer and Business Affairs. Last change: April 17, 2023