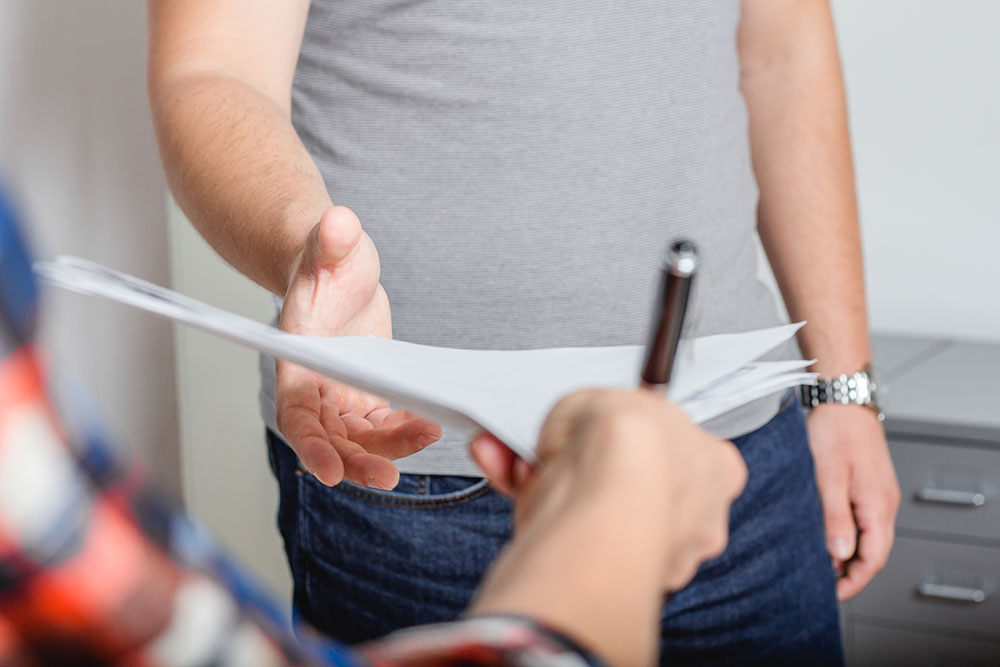 Serving Court Papers
How to serve court papers on a person or business.
Serving Court Papers
---
After filing your case, a copy of your Plaintiff's Claim or Defendant's Claim must be delivered to the person or business you are suing. Each person named must be served a copy of the claim.
Your claim tells the other party that they are being sued and gives the date, time and place of the hearing. You cannot serve the claim yourself. The only time you can serve court papers yourself is when you are serving a subpoena.
How do I serve the Plaintiff?
If you counter-sue, someone must serve your Defendant's Claim to the Plaintiff at least five days before the hearing date. You cannot serve the Defendant's Claim yourself. You can hire a Sheriff or registered process server. You can also have someone over the age of 18 who is not a party to the case do the service. The Sheriff must receive your documents 30 days before your hearing in order to serve.
The person serving the Defendant's Claim must file a Proof of Service with the court clerk.
If you are unable to have the Defendant's Claim served, go to court on your hearing date and tell the judge. The judge can hear, postpone or dismiss your Defendant's Claim.
Who must be served?
When suing:
An individual, serve the claim to the person. If suing a minor, the claim must be given to the minor and their parent or legal guardian.
A business, serve the claim to the owner or a person in charge. If it's a partnership, serve the claim to one of the partners.
A corporation, serve the claim to the Agent for Service or an officer of the corporation.  The Agent for Service receives legal papers for the corporation. If it's a limited partnership or limited liability company, serve the claim to the general partner, manager or Agent for Service.
A rental property owner, serve the owner. If the owner cannot be found, serve the manager.
A government agency. A California State Government Agency, serve the Attorney General's Office. A Los Angeles County Agency, serve the Clerk of the Board. A City Agency, serve the City Clerk.
Can a claim be served outside California?
A claim must be served in California, except:
For an auto accident that happened in California, when the registered owner or driver lives out-of-state. A copy of the claim also must be mailed to the California Department of Motor Vehicles;
For a dispute involving real property located in California when the owner of that property lives out of state.
Court forms are available at California Courts – Forms. Select "Small Claims" from the pull down menu. Forms are also available at the Court Clerk's office.
County of Los Angeles Department of Consumer and Business Affairs. Last change: April 25, 2018