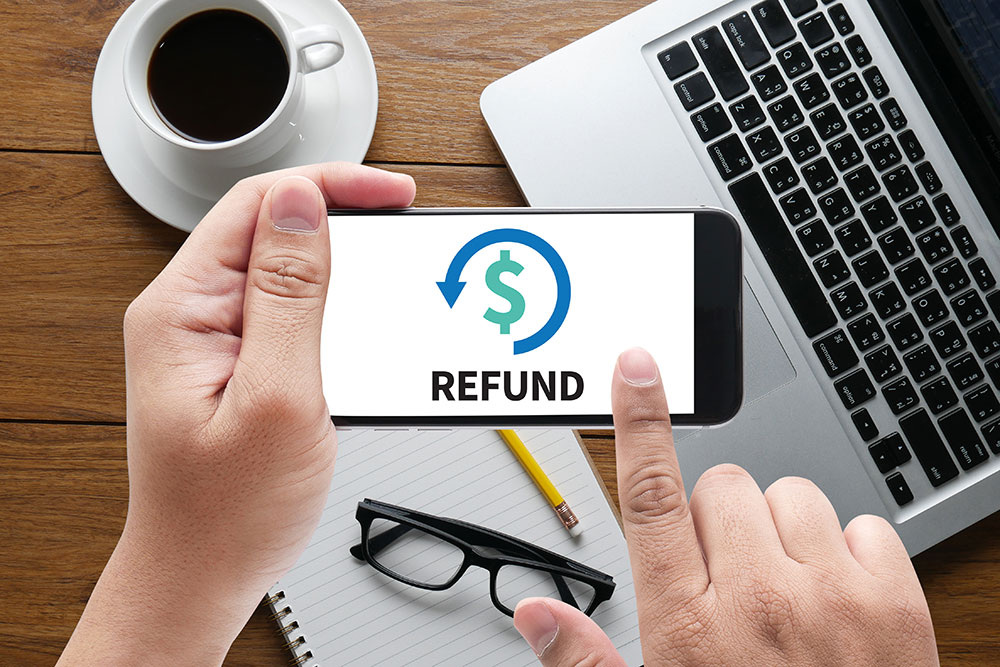 Refunds
The law allows stores to set their own refund policy. They can choose to give you a refund, an exchange, store credit, or nothing at all. What you get depends on the policy of the store.
The common refund policy
If you return most items within seven days of the purchase and with a receipt, you are entitled to:
A full cash refund,
A store credit,
An exchange, or
A combination of these, adding up to the full value.
This refund policy will apply unless a store displays a different policy.
If a store has a different refund policy, they must display it
If a store does not use the common refund policy, they must display their policy before you buy. They can do this by either:
Posting signs at the store entrance,
Displaying signs at all cash registers or sales counters,
Placing tags on the items, or
Printing the policy on their order forms. (Printing the refund policy on your sales receipt is not enough.)
If a store violates this policy, you can return an item for a refund within 30 days of purchase.
Does the refund policy have to be the same for all items?
No. Stores don't have to take back the following items unless their refund policy says they will:
Food, plants, and other perishables
Items that you have used or damaged
Items you do not return with the original packaging
Items the store cannot sell again for health reasons, like prescription drugs, swimsuits, and underwear
Can I get a refund on items marked "As Is" or "Final Sale"?
No. If you purchase an item marked "as is" or "final sale", the store does not have to give you a refund.
County of Los Angeles Department of Consumer and Business Affairs. Last change: Mar. 18, 2015