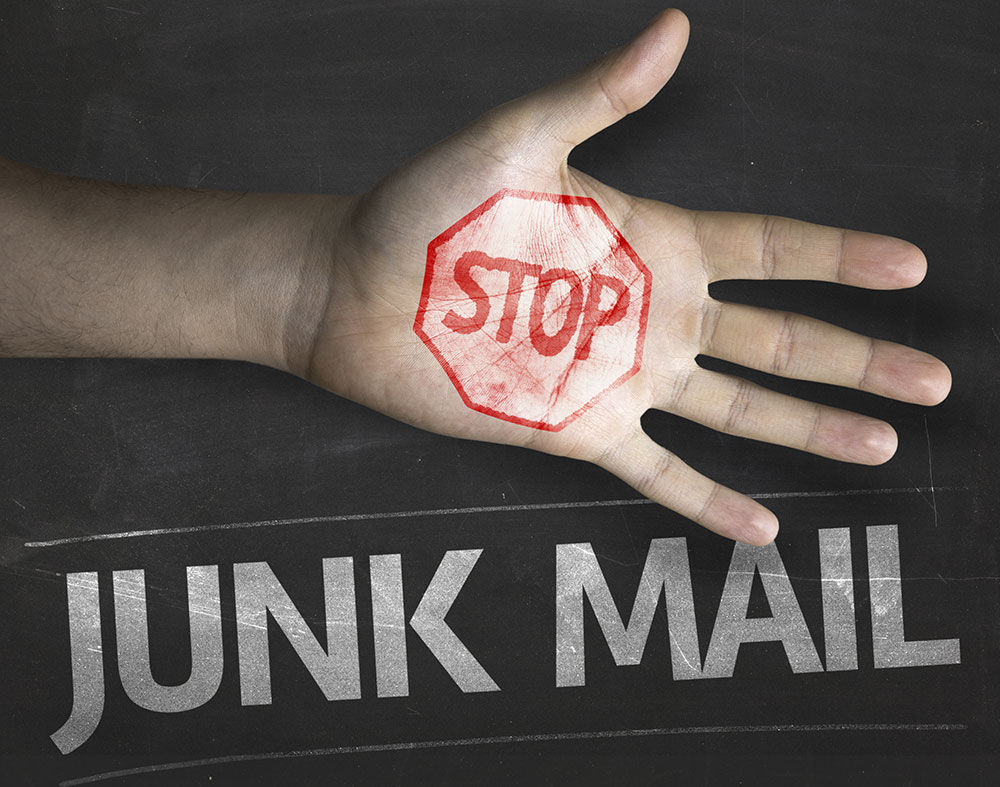 Stopping Junk Mail
You can't stop all junk mail, but there are ways to reduce it.
Stopping Junk Mail
---
Here are some tips that can reduce the clutter in your mailbox:
Register With The Direct Marketing Association (DMA)
Many of the companies who send you advertising in the mail are members of Direct Marketing Association (DMA).  You can register with them to be removed from their member's mailing lists.  They also make their "Do Not Mail" list available to some non-members.  You can register for free online, or by mail for a $1 charge.
To register by mail, send a postcard, letter, or DMA's form, along with a check or money order for $1 to:
DMAchoice
Direct Marketing Association
PO Box 643
Carmel, NY 10512
Be sure to include your name, address, and signature.
You can also register online free.
Stop Pre-Approved Credit Card Offers
Tired of receiving those pre-approved credit card offers in the mail? You can "Opt-out" by calling toll-free:
(888) 5-OPTOUT (888-567-8688)
This service is operated by the major credit reporting agencies.
Stopping Sexually Oriented Material
To stop receiving the unwanted sexually oriented material, you can register with the US Postal Service. Ask for Form 1500.
County of Los Angeles Department of Consumer and Business Affairs. Last change: Dec. 1, 2013